A year ago (2017) we chose a figure from the whole NotOriginalMinis community to create it from cero.
Each subscriber proposed an idea, illustration or drawing to participate in a final vote in which it could win.
Imagine the excitement that this caused in the participants and in myself. They could have in their hands the figure of their dreams!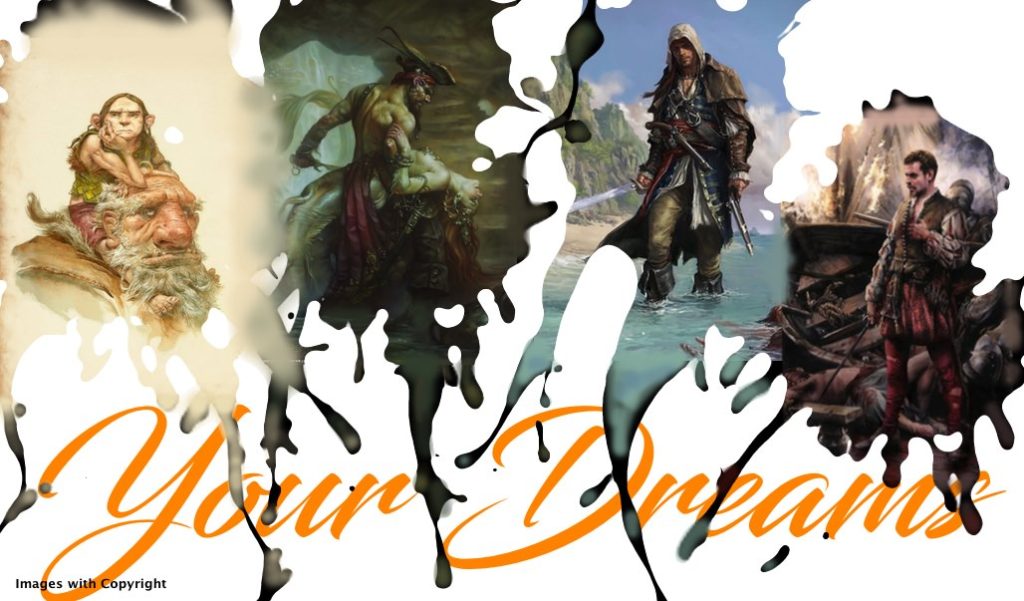 The winning illustration was Anomandis, proposed by Sergio Suarez and with copyright of Kings of the Realm.
The adventure began here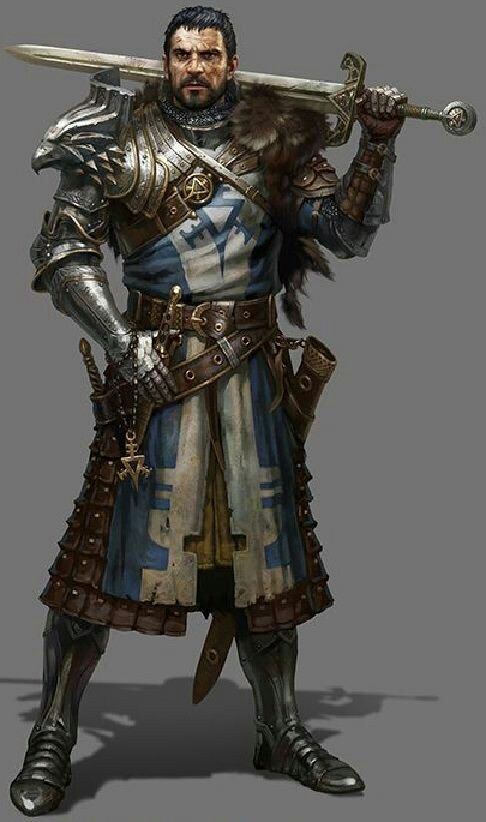 I wanted to show the whole process of the conception and creation of the figure: from the decisions of sculpture to the purchase of the boxes. It seemed very interesting to show this process to the world of modelism so that they have knowledge of all the work involved in creating a mini until it reaches their homes. And also may encourage others to follow their dreams and be fully aware if they ever make the decision to buy cheap copies.
Before starting, you have to know that all the prices of both purchases and sales will be shown without taxes to avoid confusion with the legislations of the countries of each reader. All those involved have given their permission to publish the prices.
This is the story of the creation of Anomandis: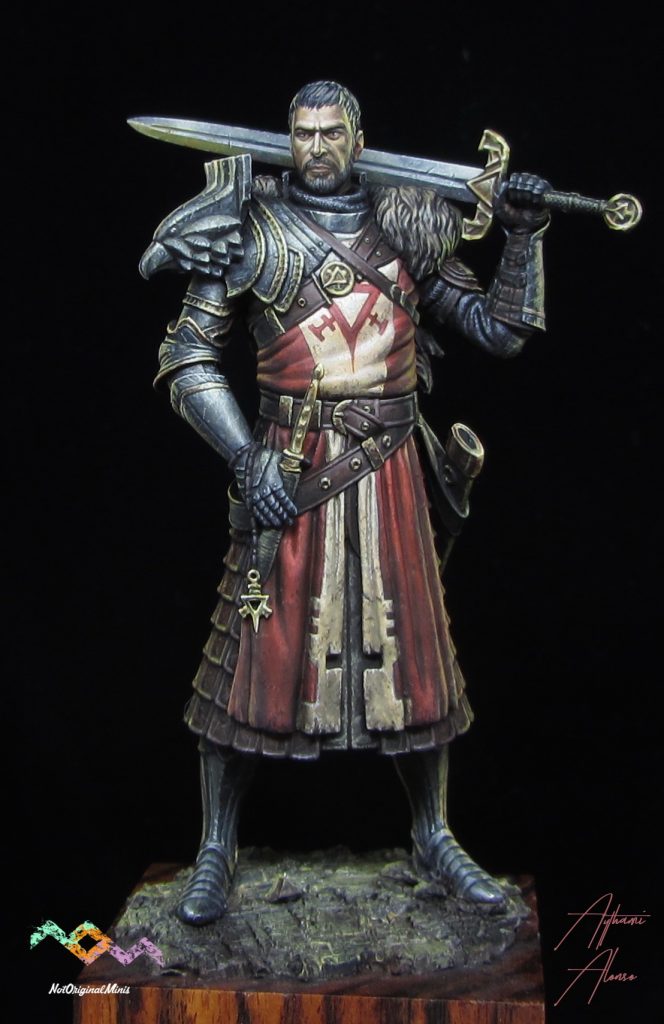 CONCEPT ART
Once the illustration was chosen, I got in touch with Kings of the Realm to negotiate the copyright.
My expectations were low since it comes from a very famous video game. I thought they would ask me a lot of money.
When I spoke with them, it was the opposite. They gave me the rights without asking anything in return, to help me. Sure that they are in love with figures and art. In exchange I wanted to give them a few copies to distribute among their workers and the painted boxart. I must say that they are fantastic people. From the first moment there was good vibes.
Normally, an illustrator is hired to provide the guidelines to the sculptor. Much of the success of a figure falls on this point since everything that follows is based on it. It must be a great concept art and we had it.
SCULPT
The previous step is important but the next one must follow the same trend. Everything must be at a very high level. I had to find a brilliant sculptor who had the skills to accurately translate the concept art to reality.
I spent several days researching facebook and putty and paint and made this list with the sculptors I did not know yet.
Sculptors to hire
– laslo forgach
– Daniel Kelly
– fay works
– pablo s sapia
– Carlos Garcia Zapata
– alejandro pereira studio
– caleb nefzen
– oscar perez ayala
– Oriol quin
– Juan Navarro
– Juan m Puerta
– Sergey Zlobov
– Andrei Bleskin
– David Fernandez Barruz
– A. deryabin
– Sergey Alekhno
– Dimitry Kononenko
– A3D models
– Juan navarro perez terrible kids
Illustrator David Benzal
– putty and paint: Patrick the small Masson
– Illustrator Giorgos Dimitriou
– Sergey radilov
– Hector moran
– Choong sik-lee
I go to work and contacted most of the list and other famous sculptors we all know: Raul Latorre, Joaquin Palacios, Pedro Fernandez, etc. Logically, some could not take the project due to lack of time.
The prices varied according to the sculptor. Between € 1200 as higher prices to € 400 as lower prices. The average was around € 800.
Here I must admit that I had a predilection for traditional sculpture. That would change throughout the project.
Between message and message I run into Pablo S Sapia. A fantastic 3D sculptor with a portfolio of great works that for 600 € would do me the work of the figure. Keep in mind that printing the master would cost more money that we have to add to the expenses, which with traditional sculpts we safe. Although with the experience in this project, in the end the prices are the same since the 3D is usually charged cheaper.
The quality of Pablo's work was very good and the price more than adequate, so we set off.
In a few weeks I had the first approximations and after a few arrangements would be like this. Pablo did a great job.
Total cost: 600€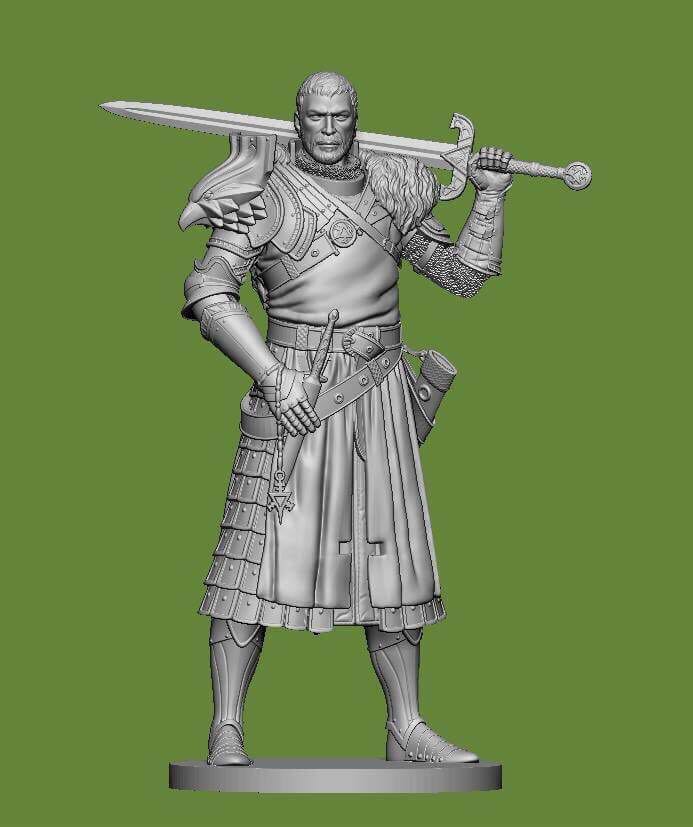 3D PRINTING
This is a huge world. The number of 3D printers of different qualities is brutal. At that time I had the help of my friend Aaron (another great sculptor) to instruct me.
In the end it turns out that there are two machines that breaks the market of figures. The Solus that costs 4.000 € and the Envisiontec aureus that costs 45.000 € both destined to the jewelry.
I asked prices to several companies and the difference between a printing of one machine or another was a lot. Prices varied between 130€ and 400€ for a 75mm figure.
In the end I decided to opt for the company Fantasy Print, cause I knew them and they offer me a free copy to promote themselves. They are great!. Normally they will charge 120€ for a 4 piece 75mm figure adding 10€ per extra piece.
The piece arrived in a few days with a very high level of detail. The are really professional guys.
I have not been able to get a piece of the Envisiontec aureus (the expensive machine) in my hands to compare them. But I must say that the printings of the Solus are of exceptional quality. Translates 3D sculpture to reality perfectly. If this quality is good, that of Envisiontec must be unbeatable. Someday I plan to try it.
Total cost: 600€ (free printing)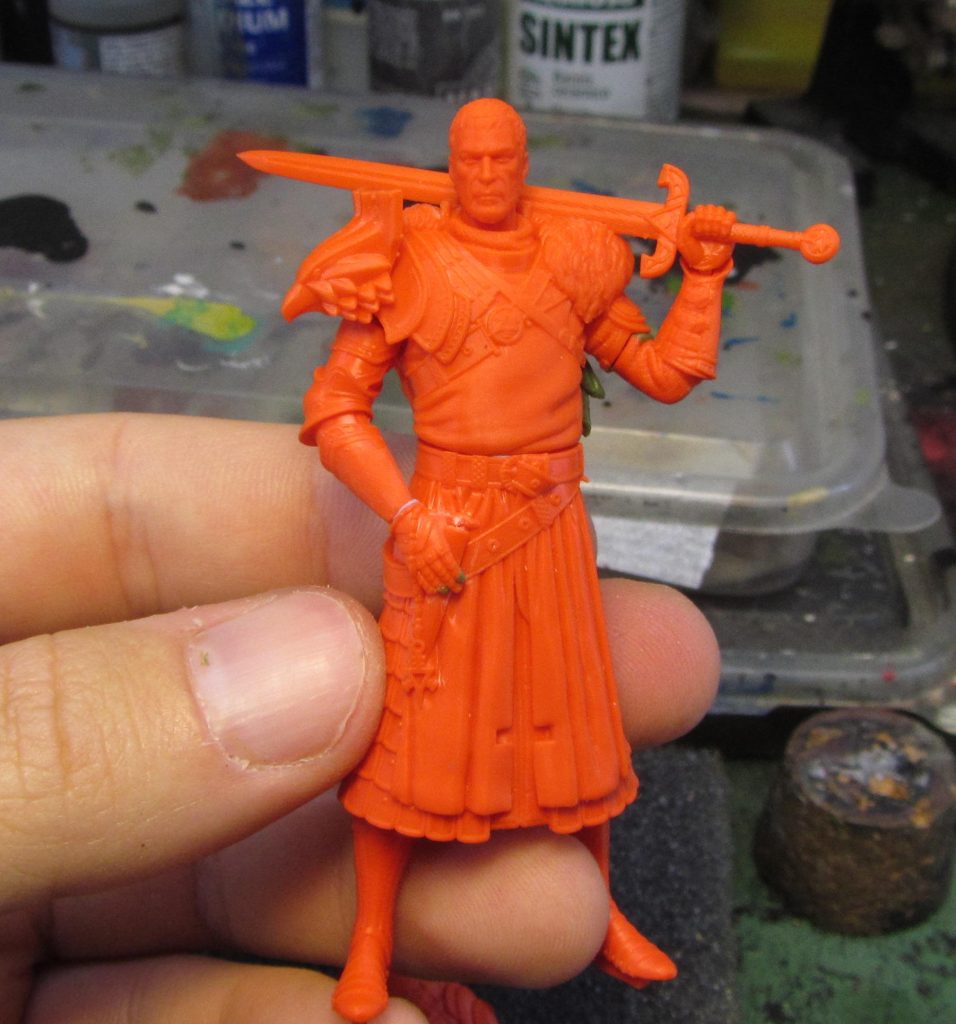 COPIES IN RESIN
Here also the quality is very important. I already had in my head a great friend who has been in the business for a long time and it was easier for me to decide for him. I spoke with Piqui from Tiny Leads and he offer me a very attractive price of 6.5 € the copy with 9 pieces in total for a 75mm figure. Soon they arrived to start with the boxart and the quality was incredible. A very thin gray resin with almost no mold lines. Sometimes it is better to pay a little more to obtain a product of the best quality. It is important to say that the more copies you ask for, the better price they will make you. To start they made us 50 copies and then continue with the 200 units.
Total cost: 925€ (50 units)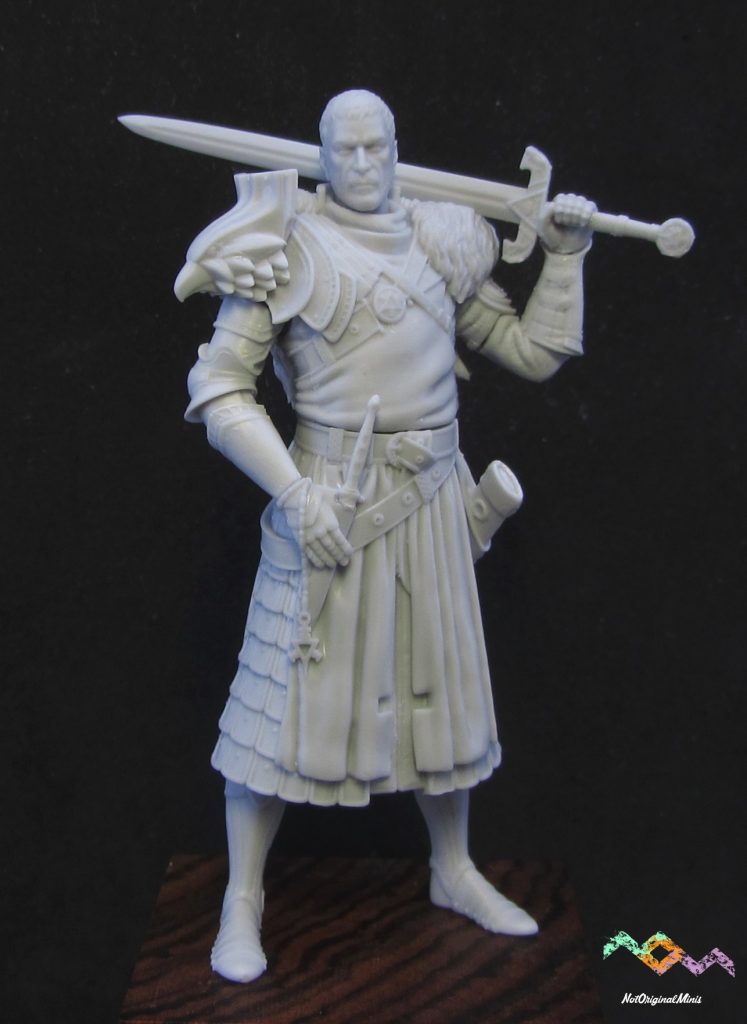 BOXART
You have the complete tutorial of how the figure was painted here
It is important to nail this aspect and we had a great concept art on which to base our paint with two powerful light sources.
Normally I charge 7€ per mm (in 2017) so for this figure I would charge 525€. There are many great painters out there who would have done a fantastic job. I ignore their rates. We expect this investment to save from the total cost as well as the concept art, etc.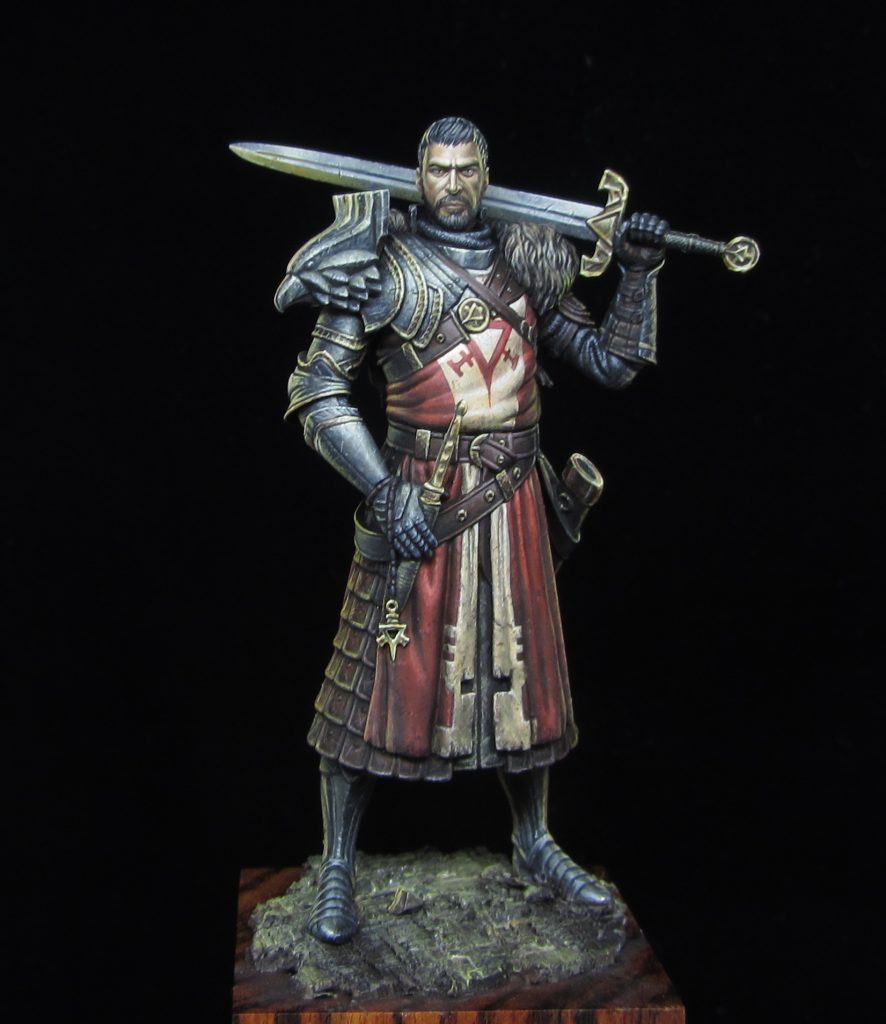 BOXES, STICKERS AND PROMOTION
I have always have the idea to try to offer the best quality product in all terms. With the first figure I sold, I packed it in a wooden box, printed with the customer's name, with a sublimated illustration and holes to store your brushes.
It was beautiful but I admit that the investment was too much. With Anomandis I wanted to experiment and do the opposite to test the results. A simple cardboard box was enough to protect it. Each box cost € 0.30.
I spoke with my local store: Diversity Valdelagrana  able to do any project you ask to get numbered stickers from each of the 200 limited copies. All of them would be signed and dedicated. Each sticker cost € 0.40.
In addition to all this I promoted the publication on Facebook for € 15 segmenting the population by age (22-45 years), countries and hobbies (Warhammer, modeling, etc). It is important to reach many people from different countries who do not know you yet.
We could also add other expenses such as envelopes, bags, bubble paper, gasoline, web maintenance, etc., which could be around € 0.20 for each copy.
In the end we have a total profit margin of 21,6€ that with Spanish taxes is considerably less: 13,2€ per copy, Spanish taxes included (21%). Not including other taxes like IRPF 20% more.
We are doing great so far. Thanks to all the costumers! If we sold the 200 copies some day I would tell you it was a complete success.
I hope this adventure has entertained you and that these data will give you more information if someday you want to jump into the pool and create your own figure. But above all, to look at the prices with different eyes and judge with information.
Thank you very much to everyone who has participated in this great project. Subscribers, art developers,  without you it would not have been possible. You are the NotOriginalMinis engine.
I wait for you in the next video and the next round of "creating your own figure"