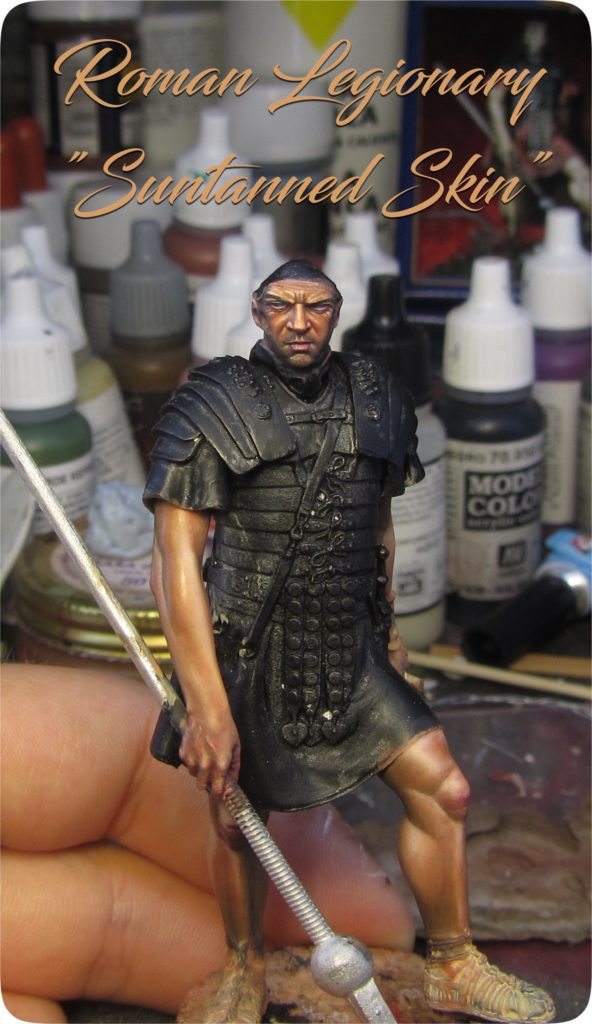 We continue with the articles series about this incredible figure.
Again i'm using the same color palette: Base skin, Brown Pink, Red Leather, Ivory, Black and Green.
I begin giving a layer of Base skin.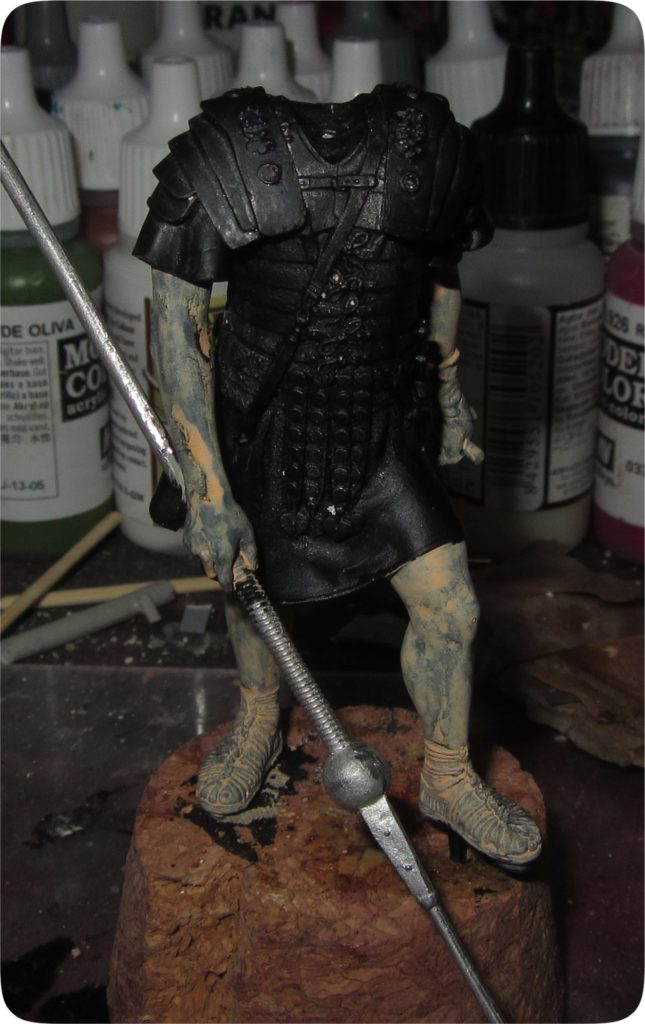 Then I give a second one and shadow with black. Always sketching.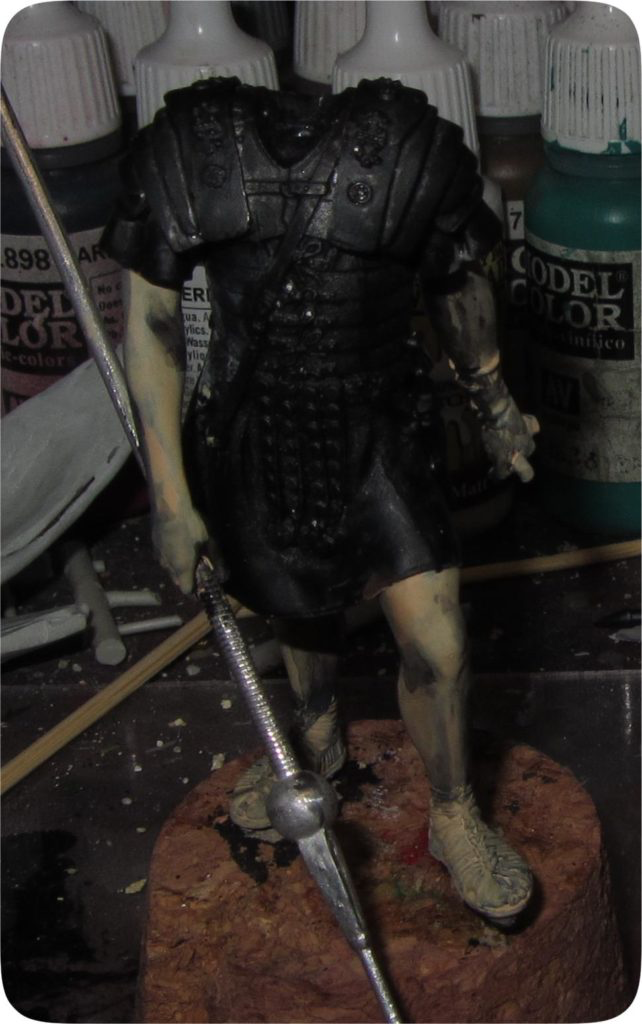 I apply watered glazes of Brown pink. Wait until it's dry and apply another one with Red Leather. Like this the skin is getting a real tone with more red areas than others. You can see that shadows still appears beneath this layers.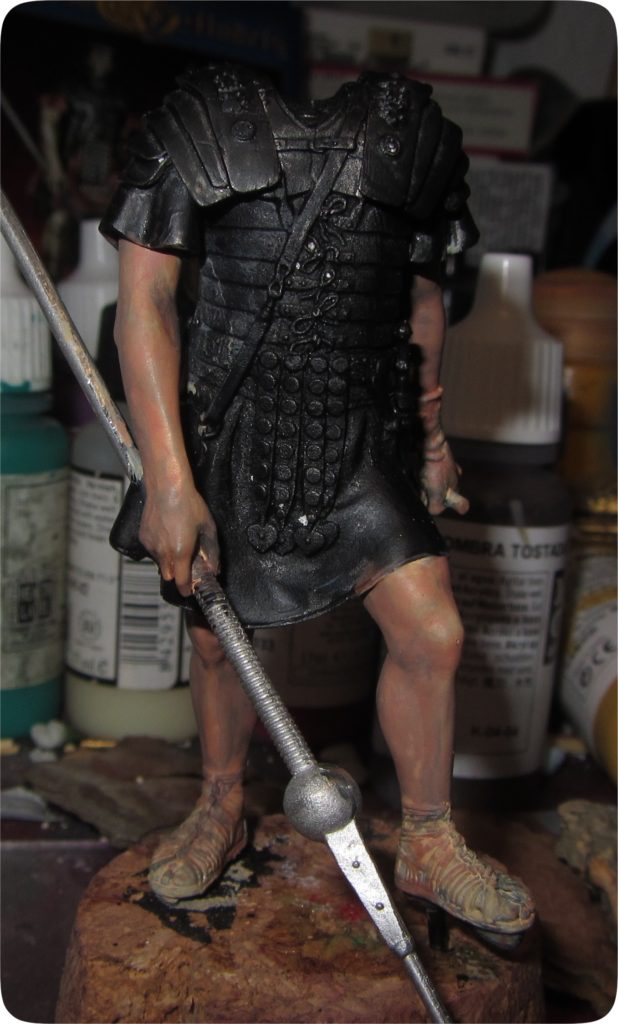 With Base skin I sketch lights.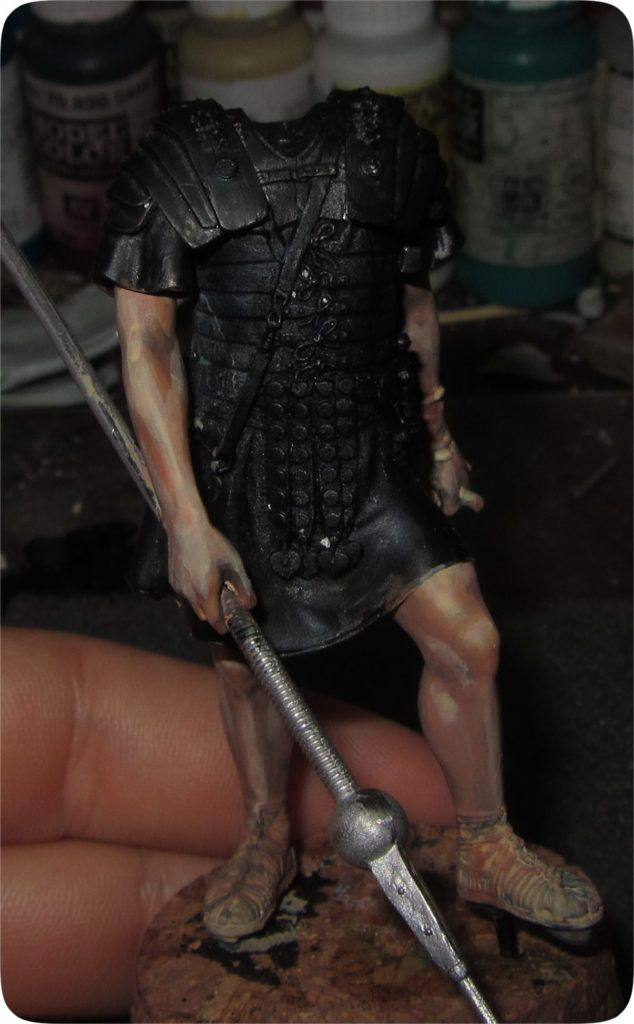 I maximice shadows with Black mixed with Red Leather.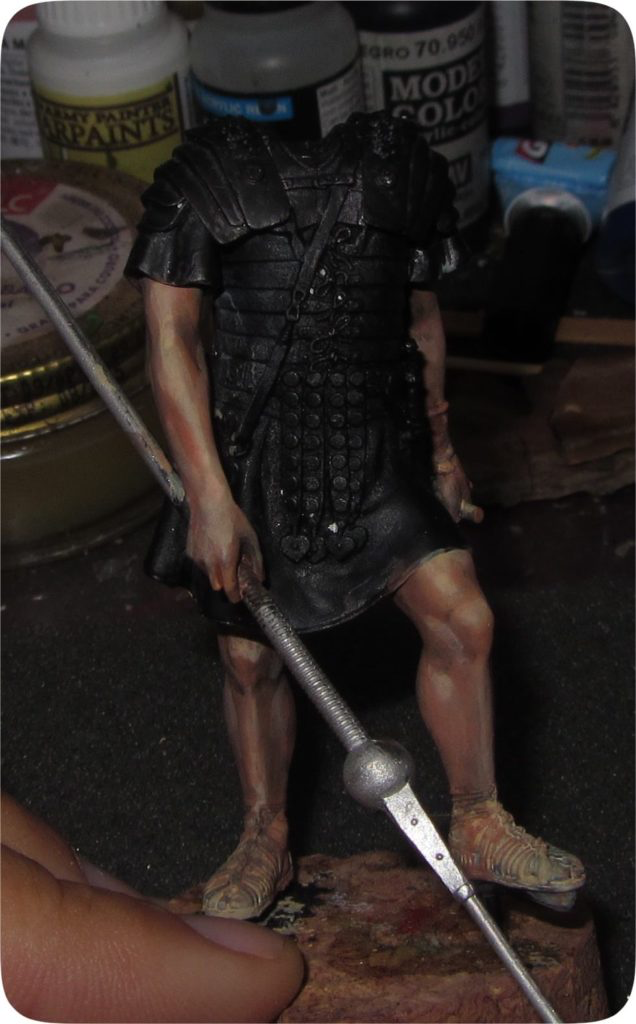 With Ivory I paint max lights again sketching.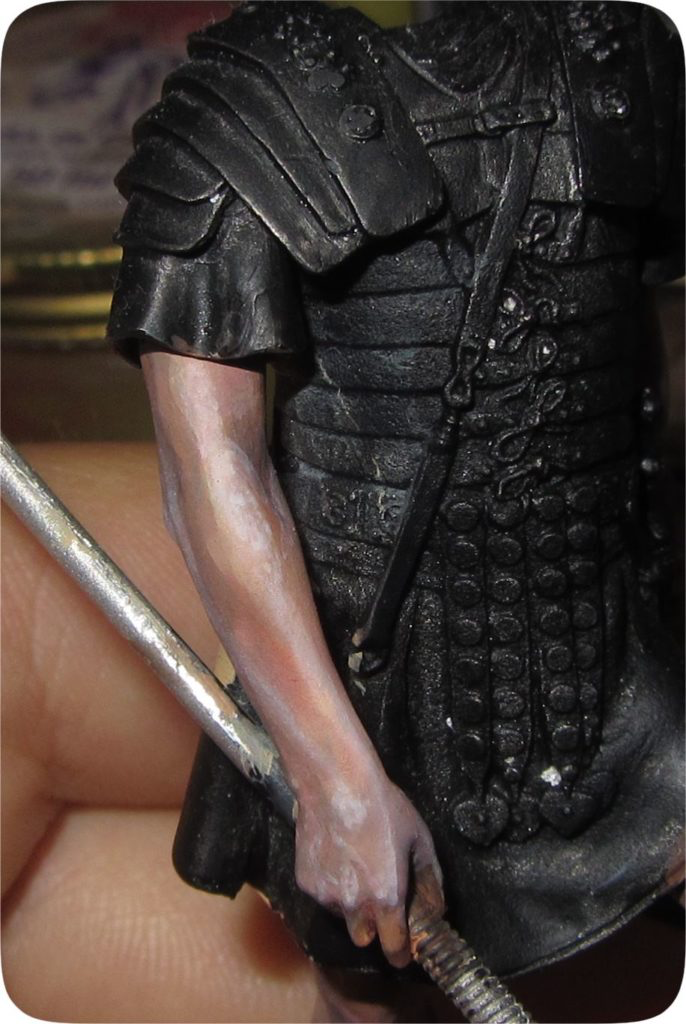 You can see the power of the watered glazes over the sketch to unify, with Red leather.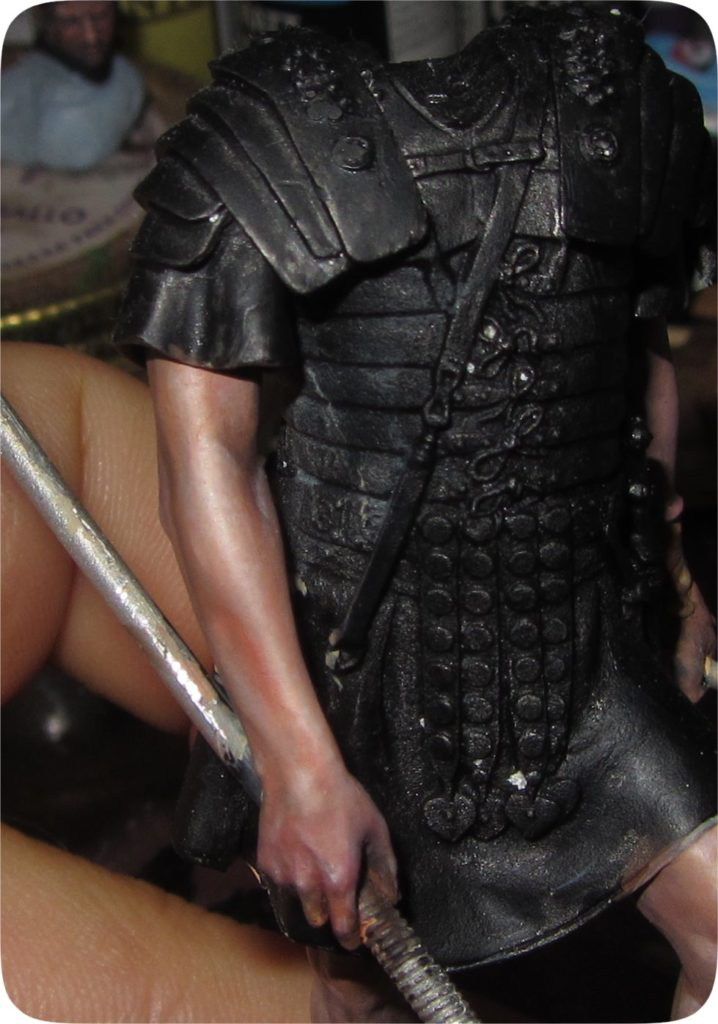 Let's go for the legs. Paint lights with Base skin and then highlights with Ivory.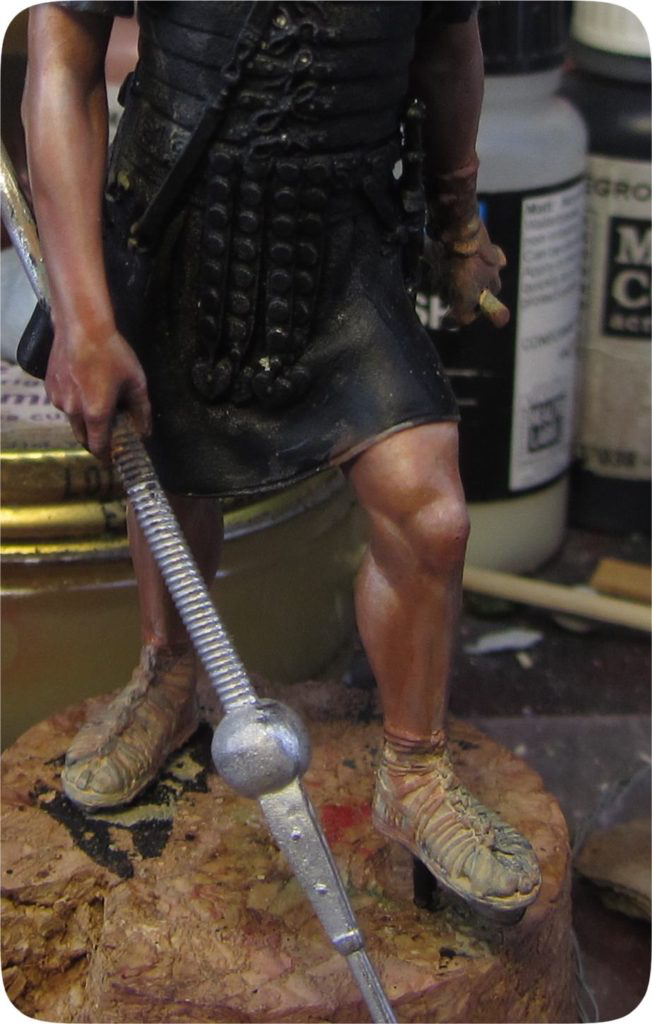 I shadow with Black mixed with Red leather.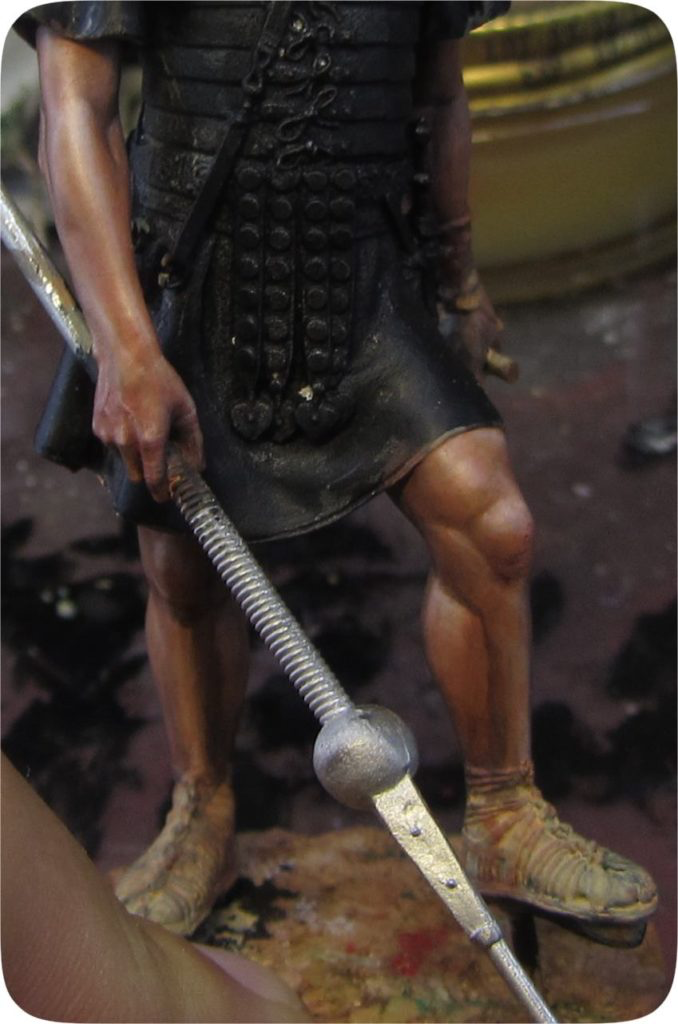 I give more intensity to lights and shadows.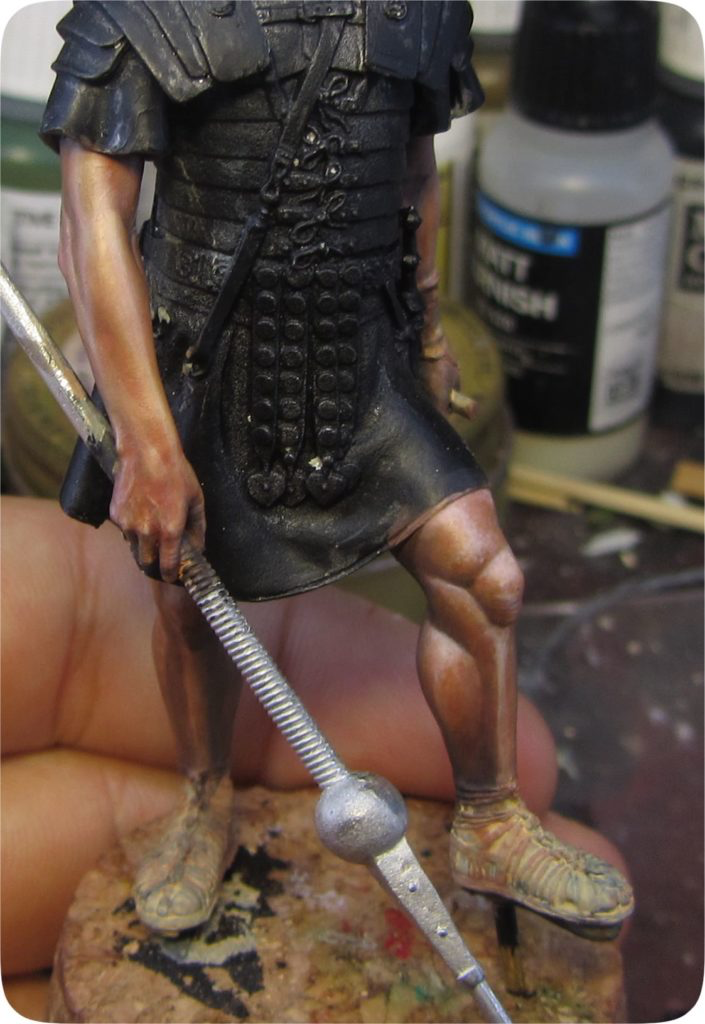 I glaze with Red leather and Base skin to unify. I glaze with green on shadows to give richness to the skin.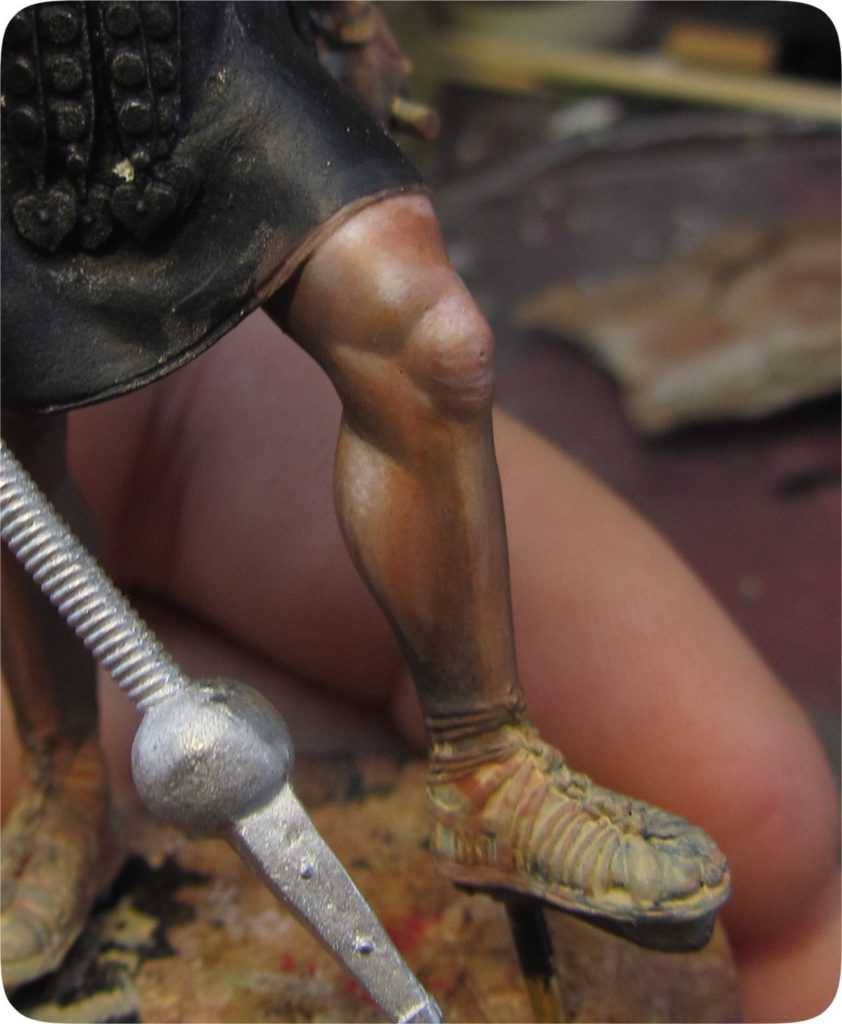 The other leg is partially beneath the skirt and the body, so I low down the intense of colors and decide to give it a directional light from the left. This little details gives originality to the figure.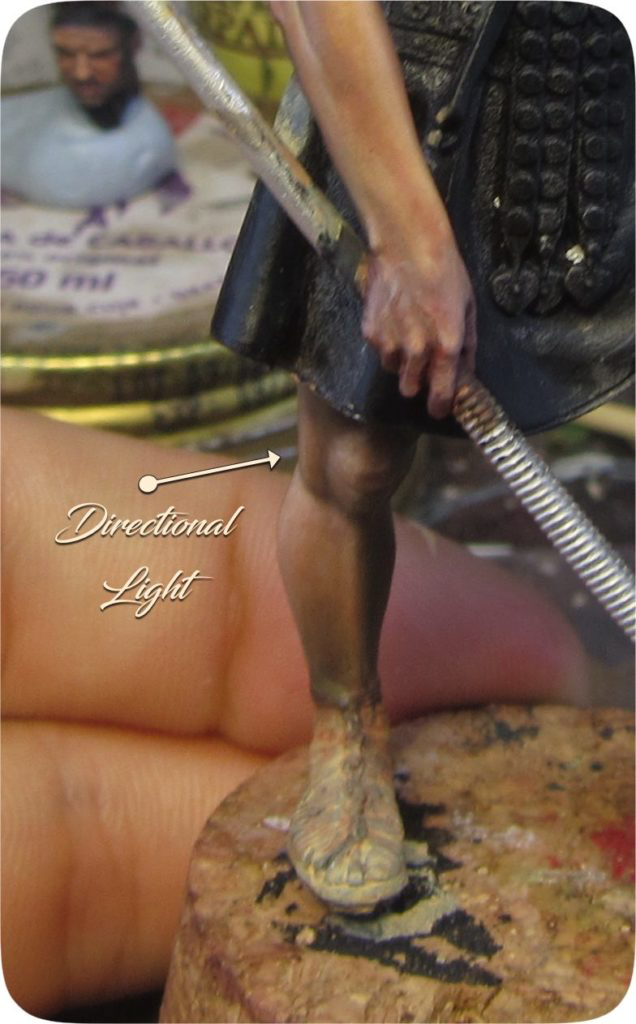 Hole body pic. I like it.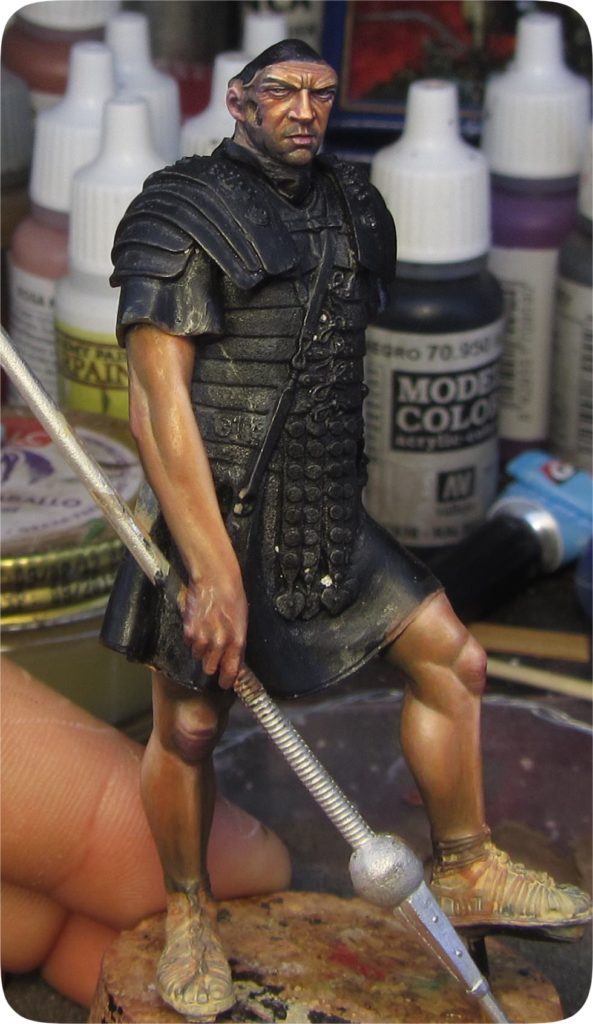 I add little wrinkles on the hand fingers. After I would unify them better.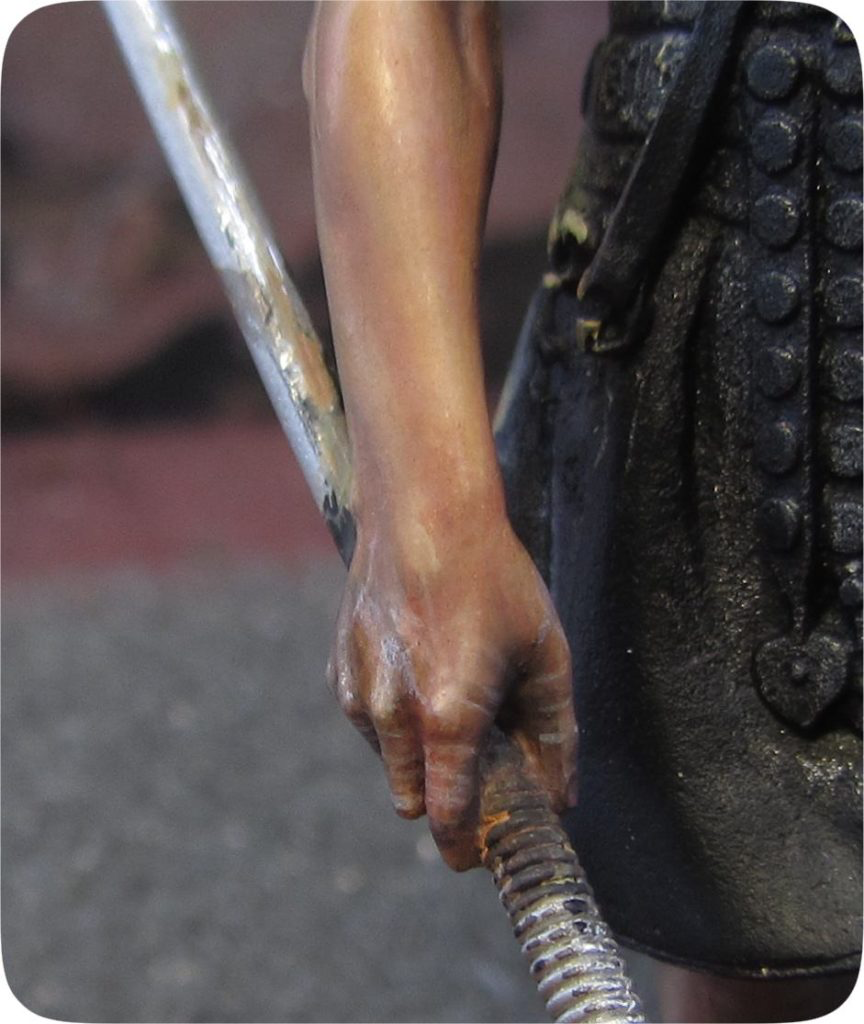 Still some touches to finish it, but it's almost done.
Hoping to paint the fabrics and armor soon!
Cheers,
Aythami Alonso