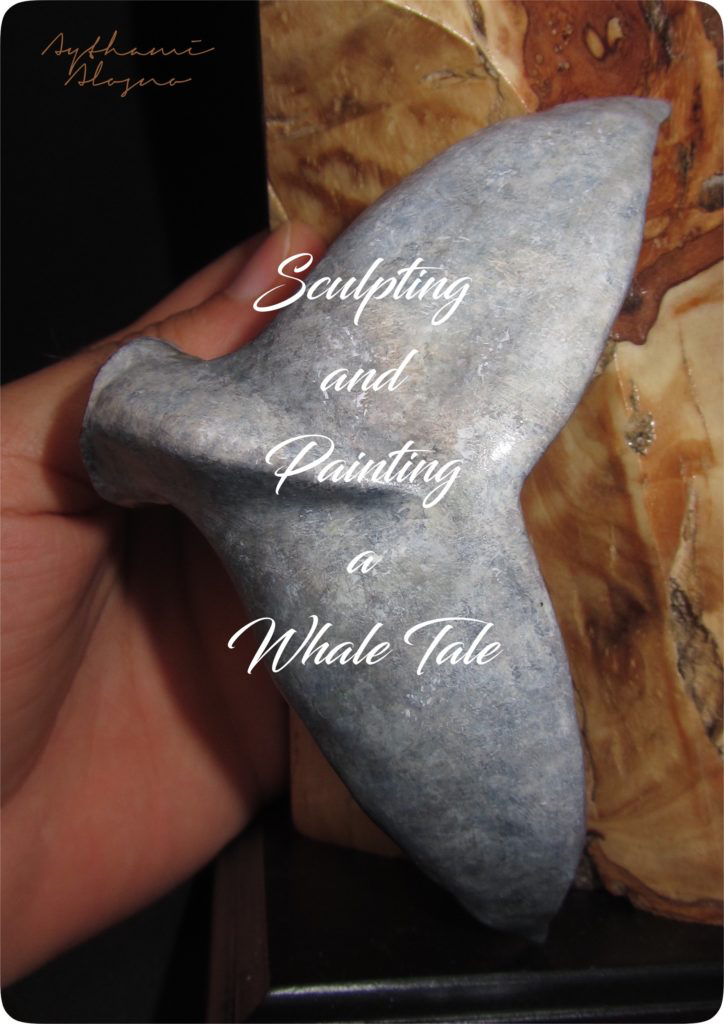 When I saw the Ahab figure one year ago I knew I had to do something involving a whale tale. I thought a lot of possibilities. Wanted to play with the base, make some kind of cave with the tale inside.
I left behind some cool ideas like putting water to create de rest of the base with the tale inside, or add some leds to recreate the light from the sky into the sea. Thanks Dani for this incredible base
You can find the finished figure here.
I build the base with a wire so the putty can stay straight.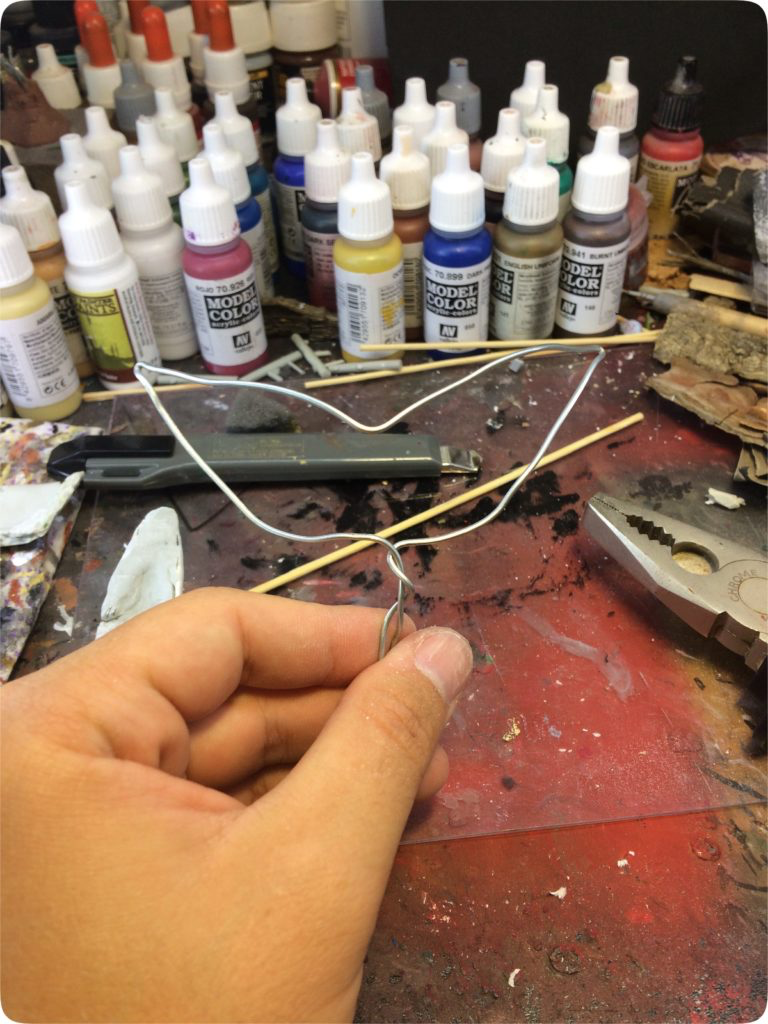 I check dimensions. Form the begging i wanted the tale to be totally covered by the base but it was to small so I made it bigger. This result is much better.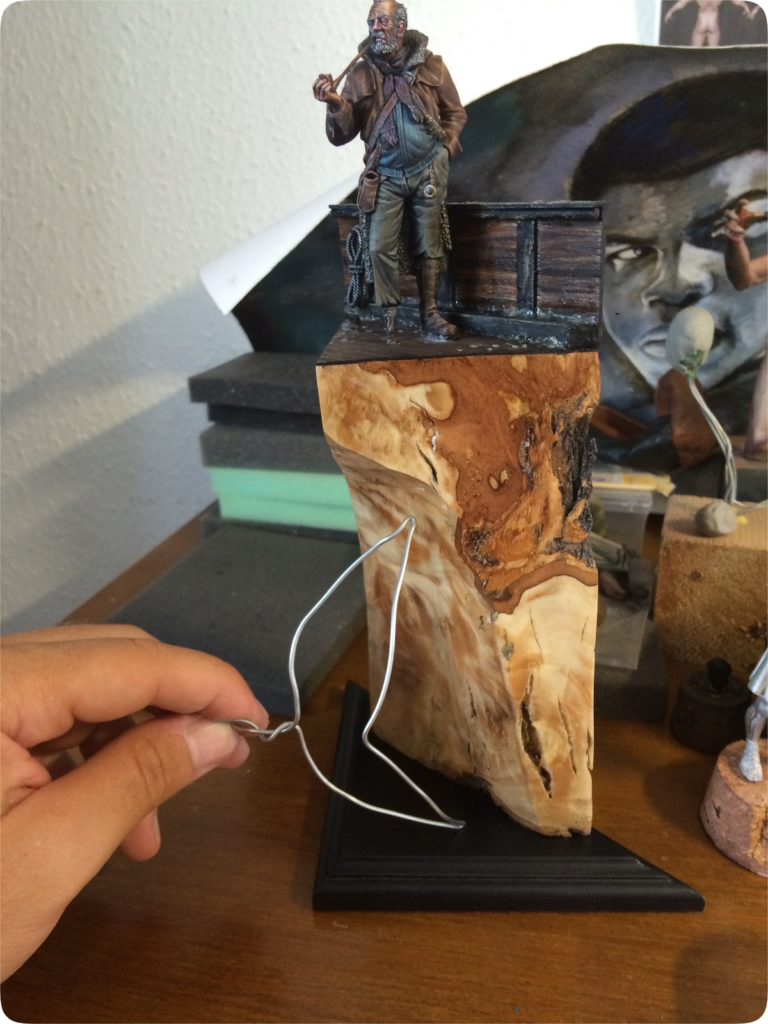 I mix 50% to 50% of Fimo profesional/Classic + Super sculpted firm. I use a dryer to soft the putty and work better.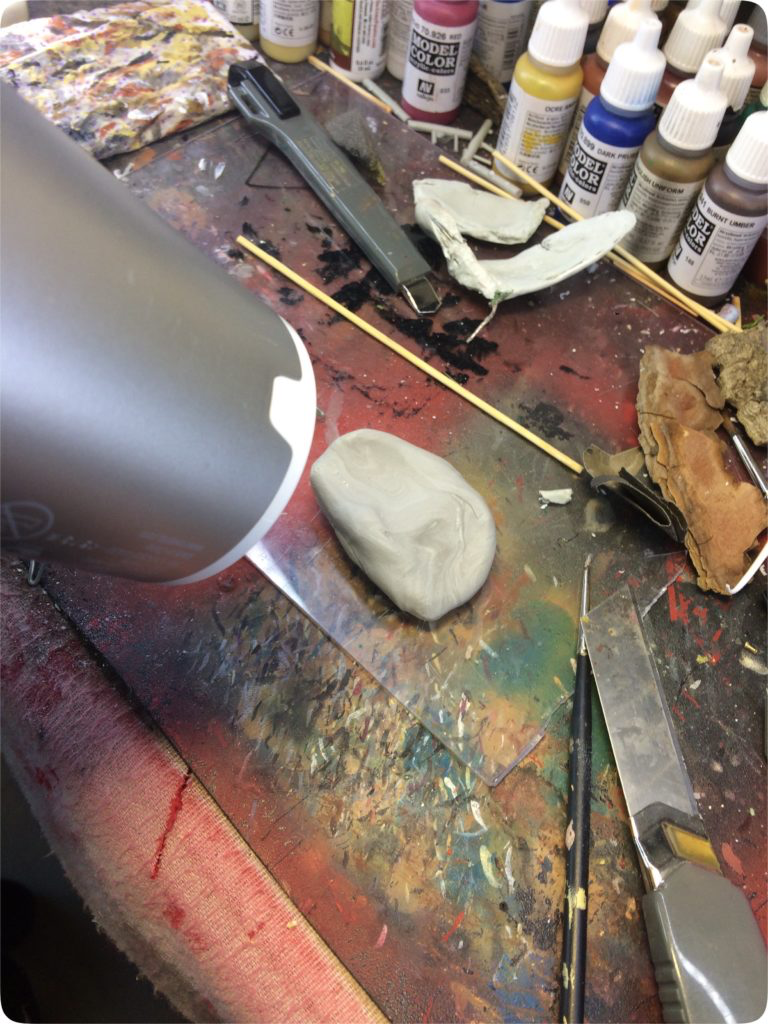 With my hands I make the basic shape watching real pics as always.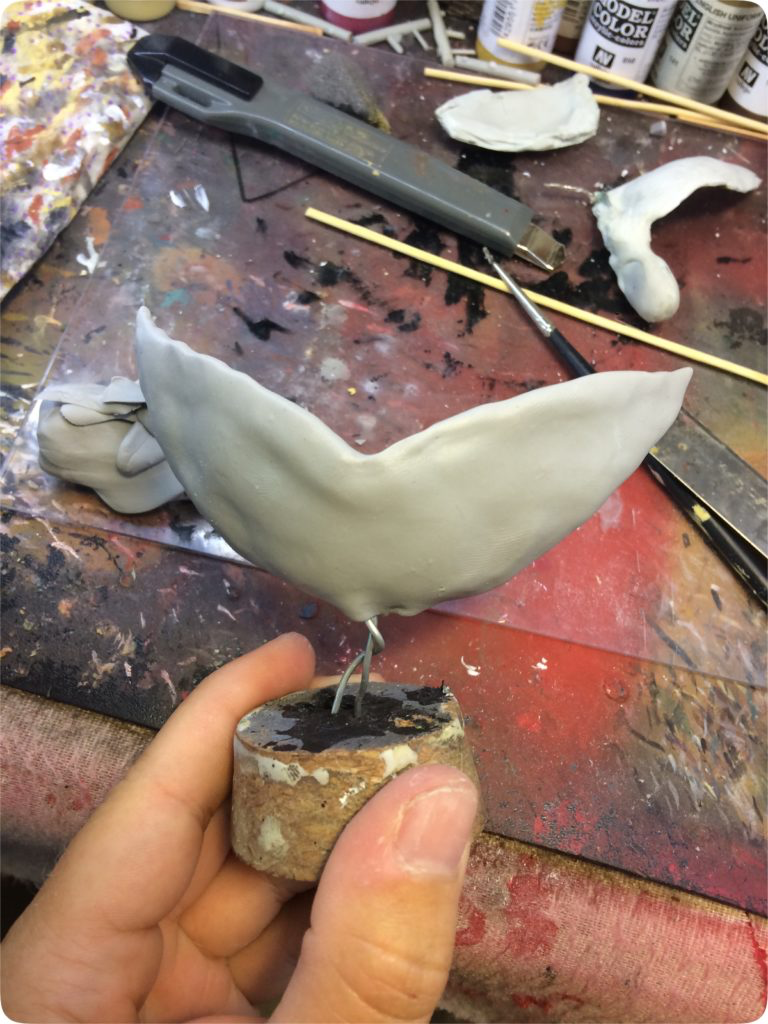 I bake it to avoid unnecessary movements when i add the rest of the tale. After I sandpaper all the surface.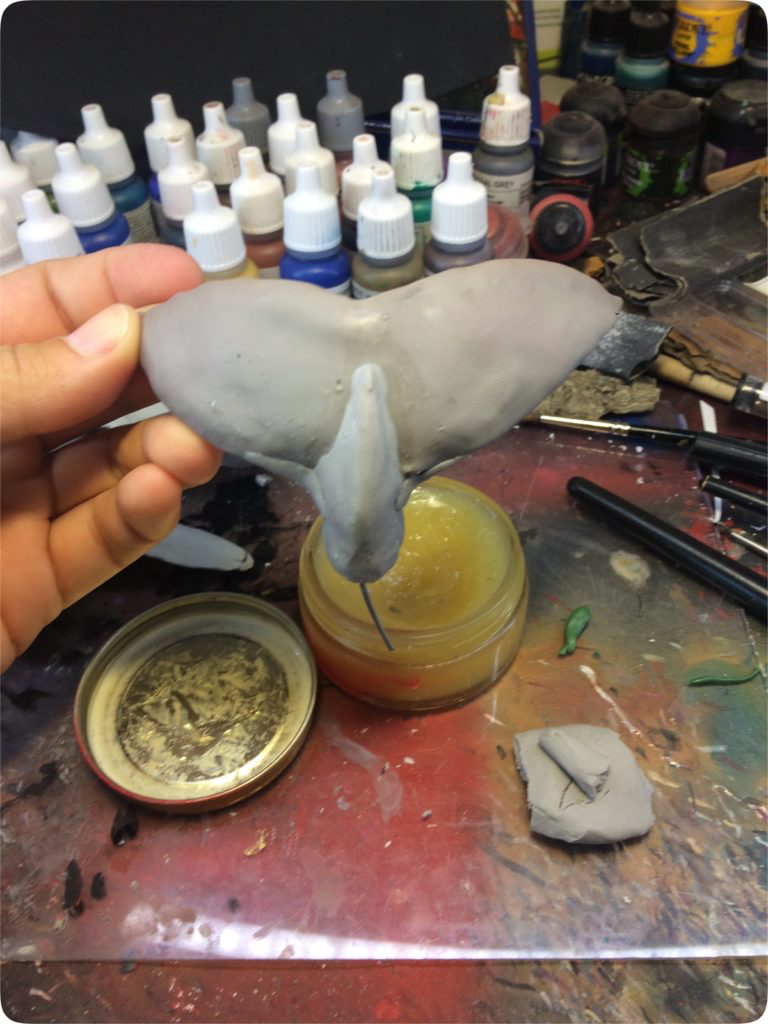 I built the shape of the rest of the tale until im satisfied. Because it was a quickly sculpture I baked it directly and then add details and cover joins with Magic Sculp. The peculiarity of this putty is thats water soluble and it has a lot of plasticity.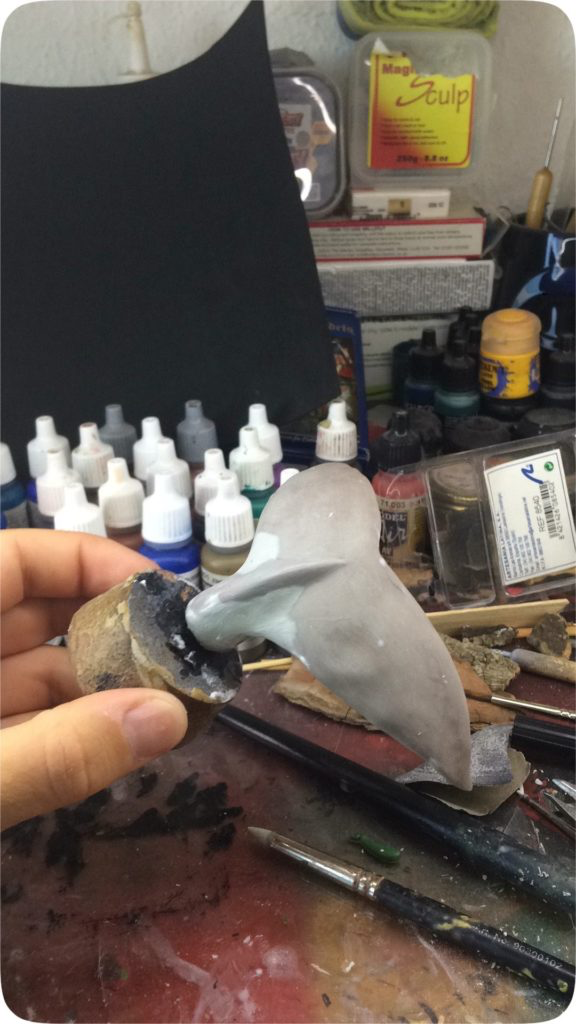 I sandpaper it well and now is time to paint. I paint a quickly sketch looking for textures.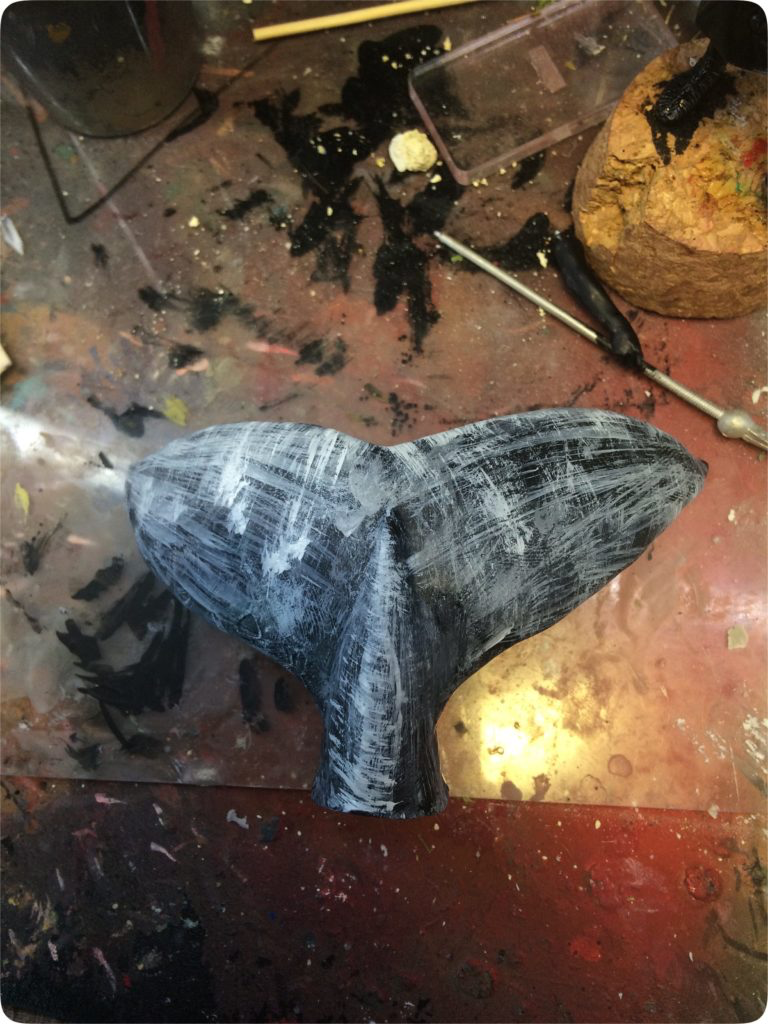 With an old brush I point with different tones of white, yellow, grey, green and black for shadows and a bit of blue for lights.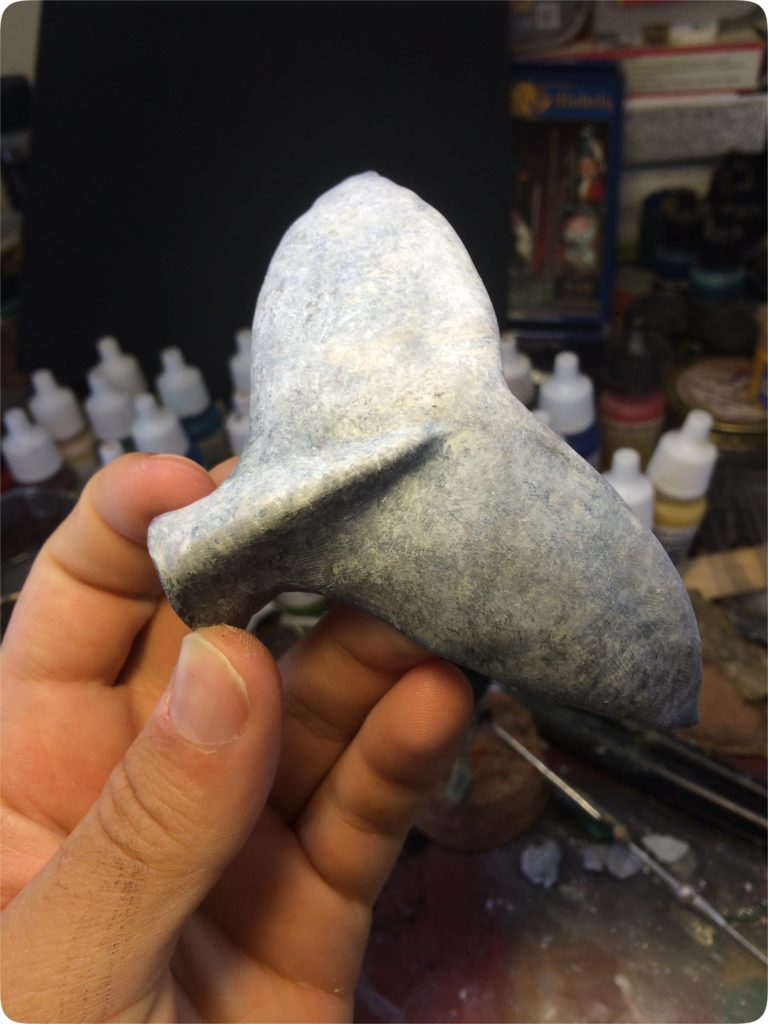 I unify with washes of grey and maximize some areas with dark or clear thin glazes.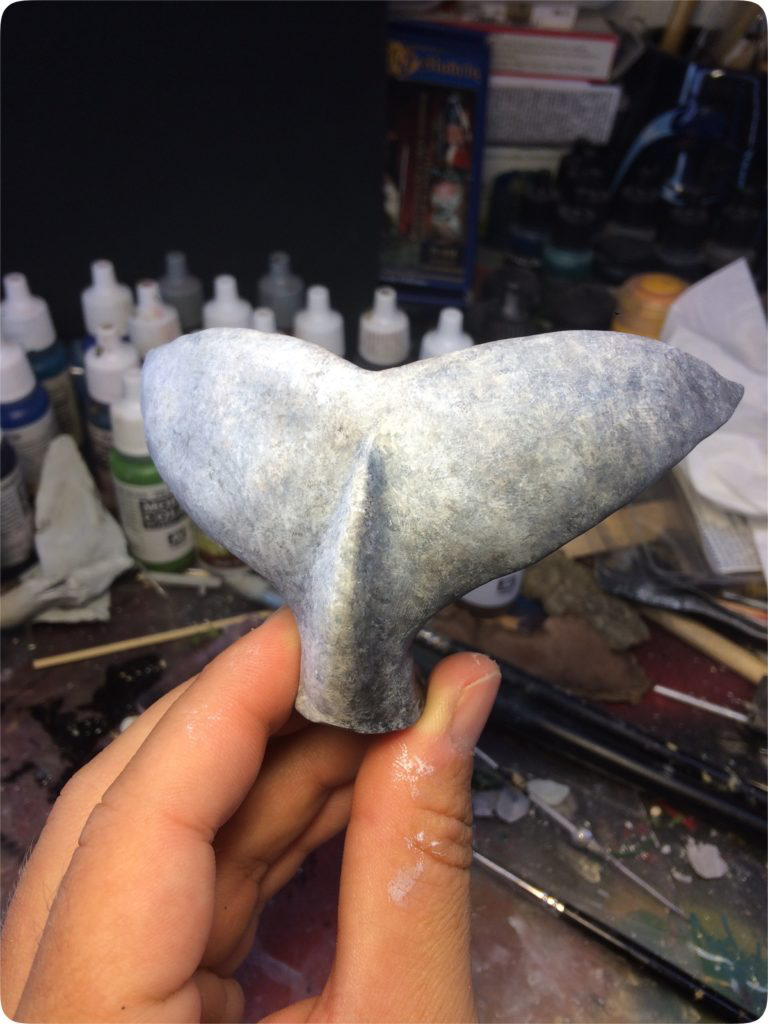 I check out the results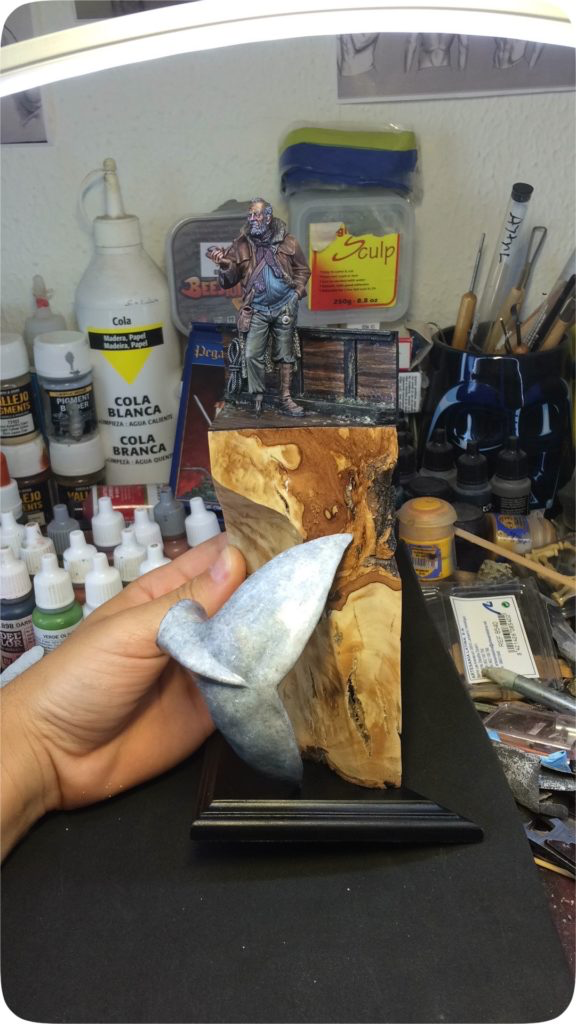 Zoom in! and add some little textures in pure white.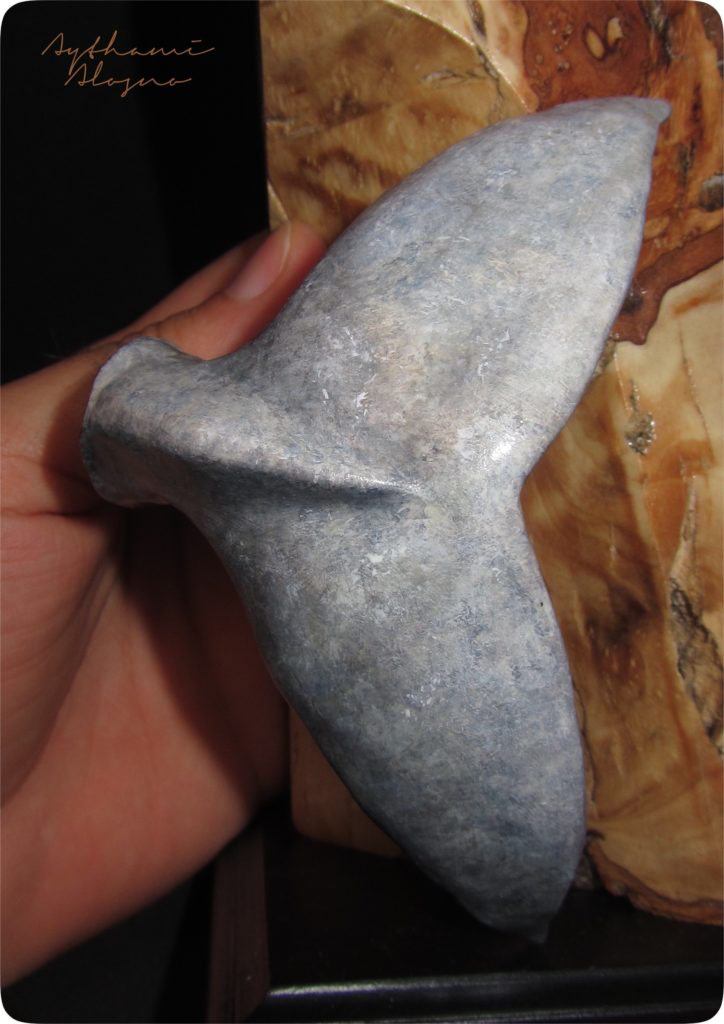 Thats it! hope you enjoy and begin using putty. Your imagination is the limit.