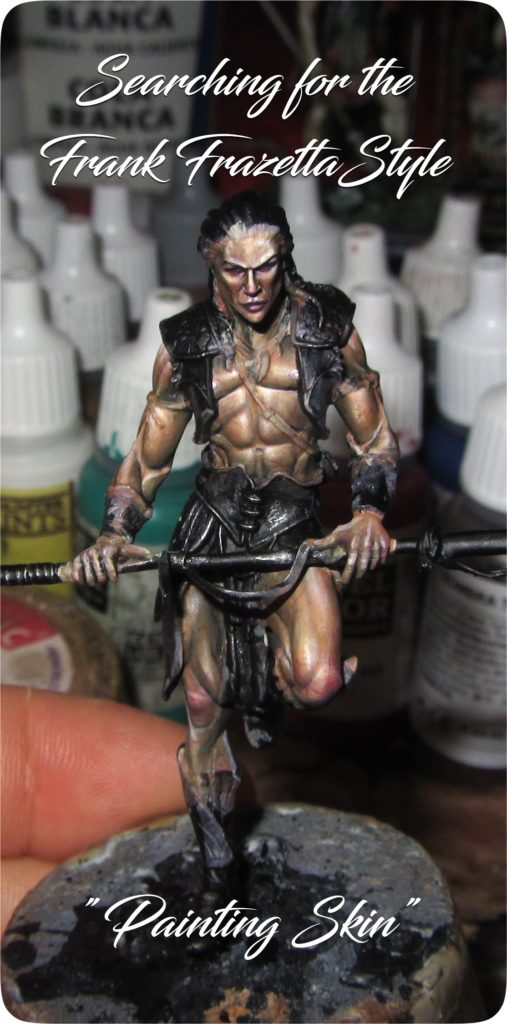 I began enjoying painting with the atmosphere of the great Frazetta with the Dothraki project.
I wanted to play with this colors so I painted hard all afternoon. Finally this came out. I've taken pics of all the process color by color to be easy for you to copy it.
Good music to paint in 3….2….1
Go!
With brush I prime with black and give ONE layer a bit more dense than a glaze with Caqui Yellow. You can notice the patched looking. I want this effect to add texture and realism to the skin, although on further stages it will disappear a bit with all the tones.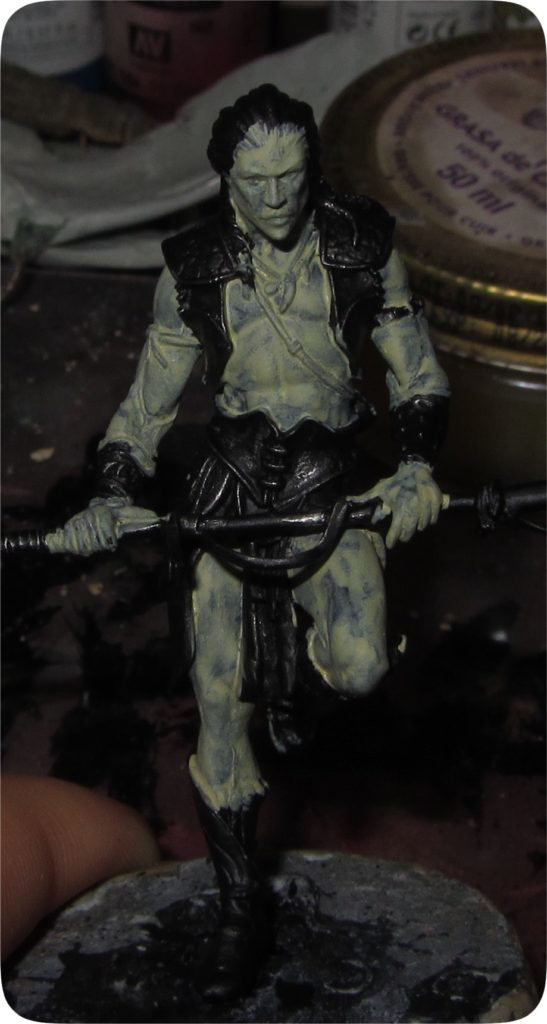 I began adding red rones with the color Pink Brown simulating real skin. All very watered, letting the paint enter the crannies.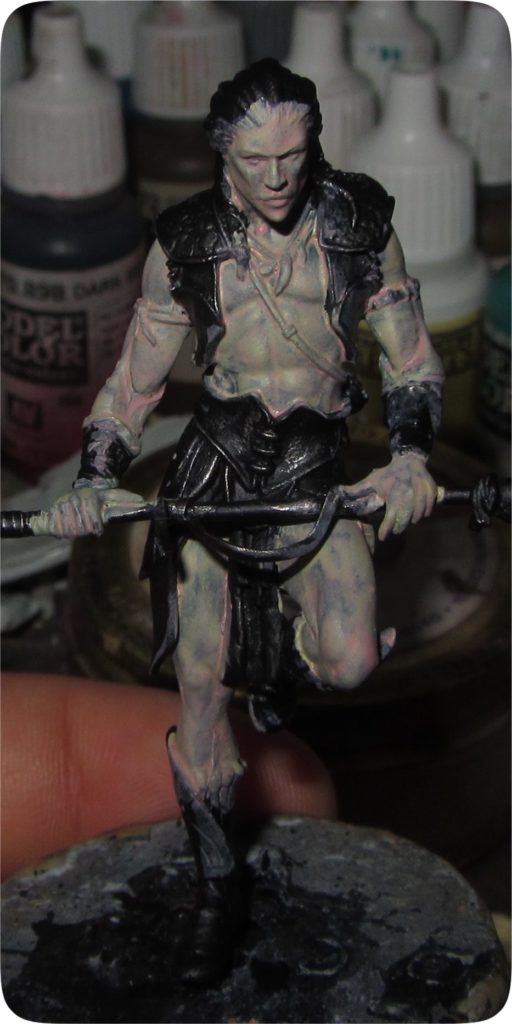 I mix Caqui Yellow with Black and began to shadow more detailed. I'm sketching, i'll clean after.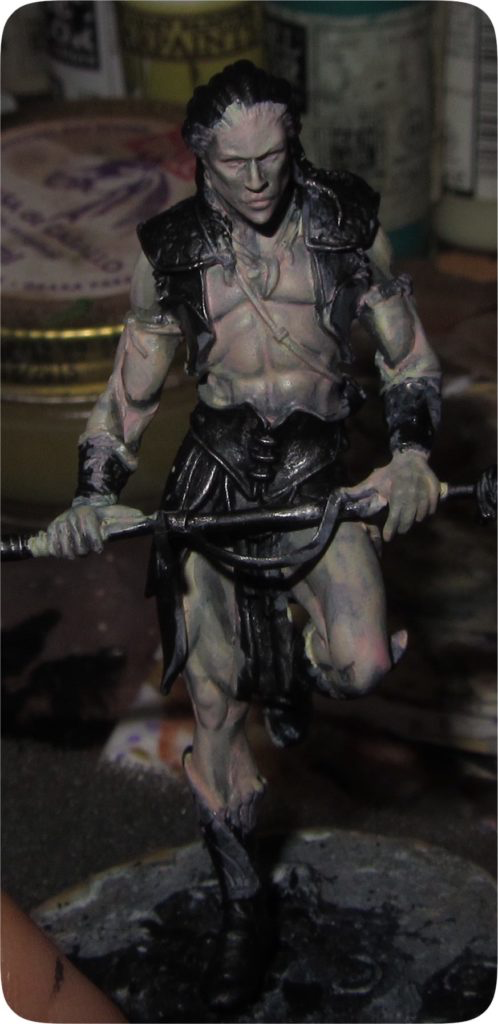 I add other color tone that I LOVE to give life to skins: Red Leather. Again very watered.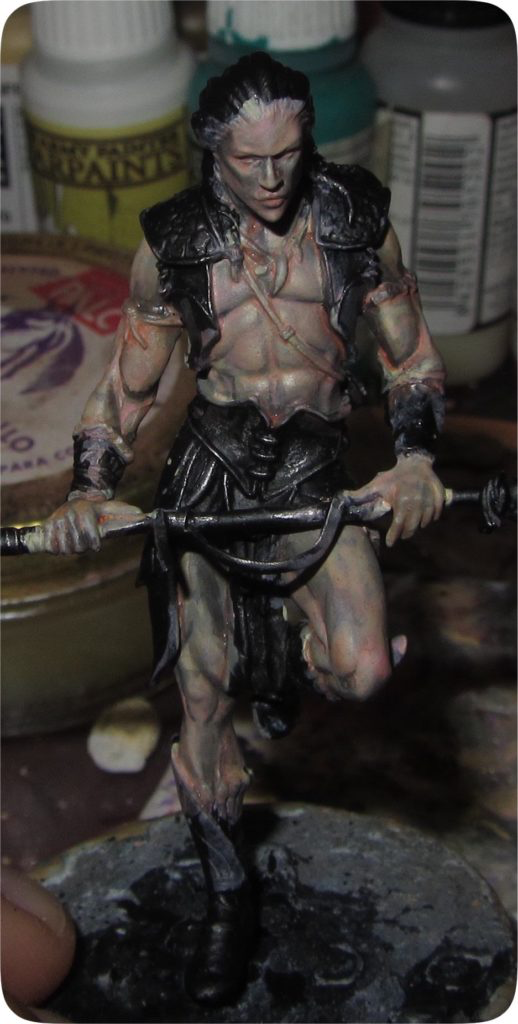 I maximice lights with Caqui Yellow with glazes.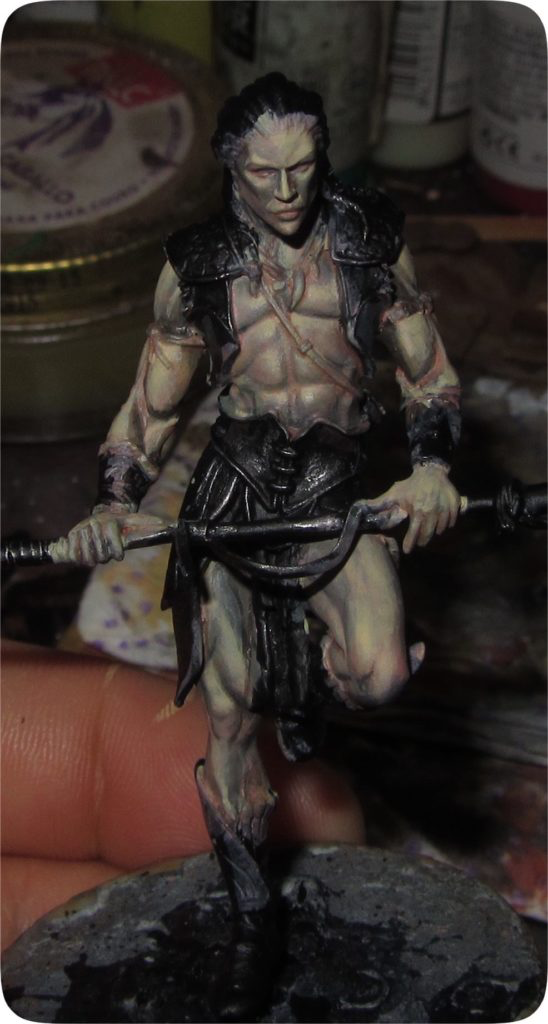 I unify lights with more Red Leather. Add until i'm satisfied specially between the max shadow and the mid tone.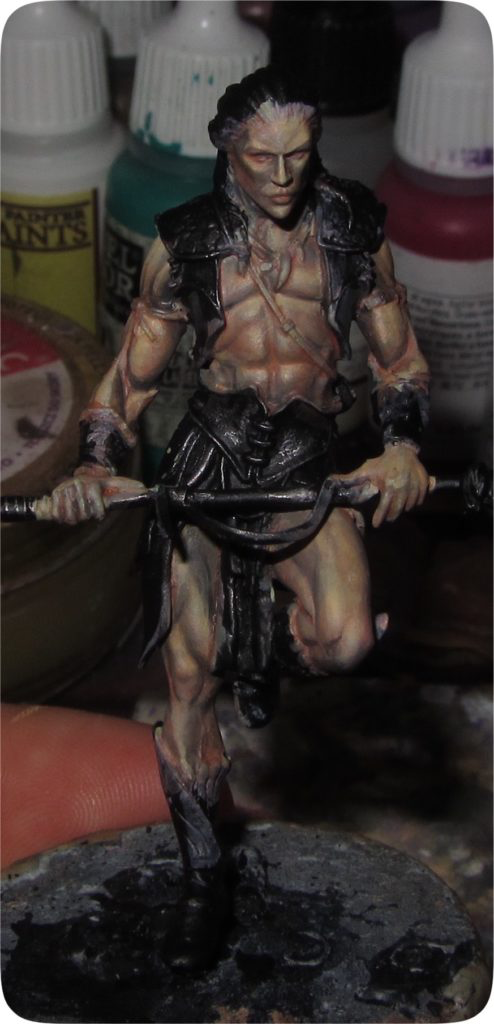 I maximice shadows with pure Black and Black mixed with Caqui Yellow. I amplify the shadow area with more Black trying to copy the Frazetta Style. Compare the arms of last pic and this one.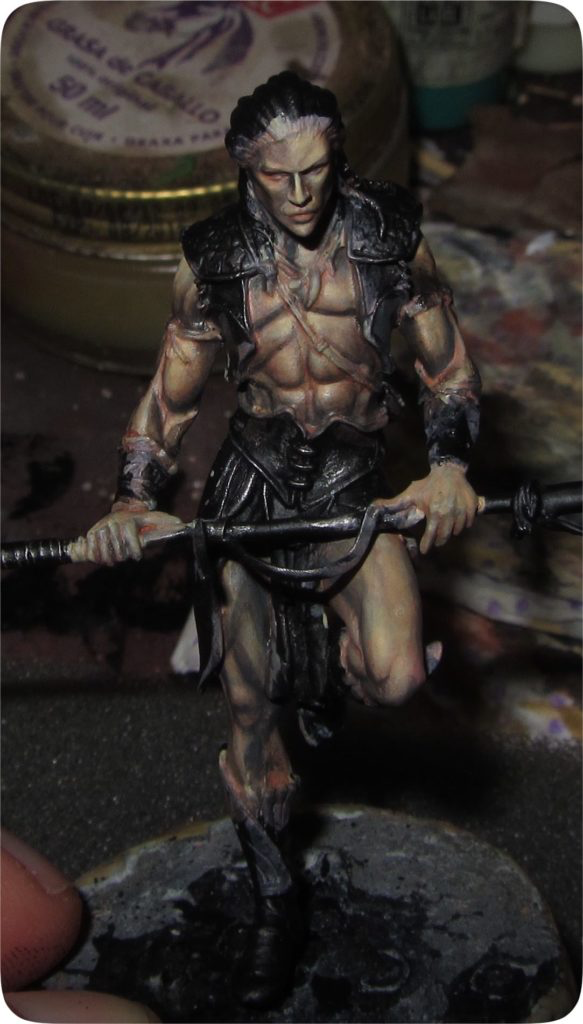 Lateral view. All very satin cause of my quickly way to paint.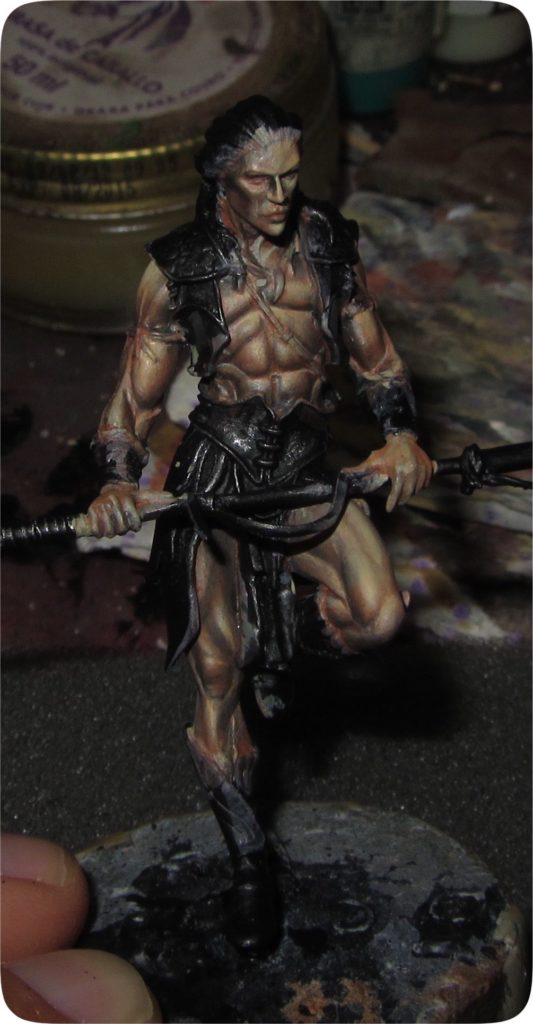 I give a layer with the fantastic ultra matt varnish of AK and add more Red Leather to shadows.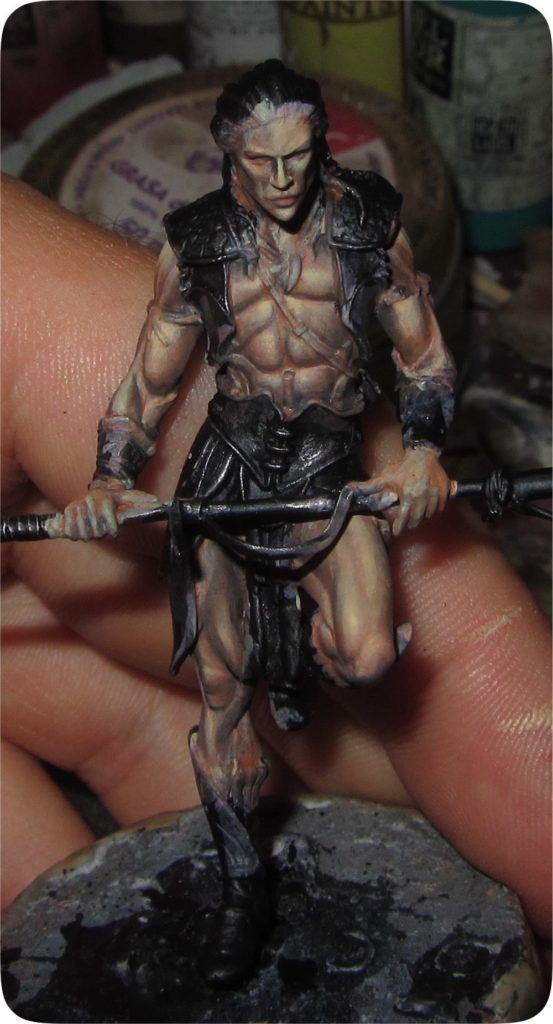 I paint the max shadows. You can notice that they are like fine lines of pure black on areas the light can not incise.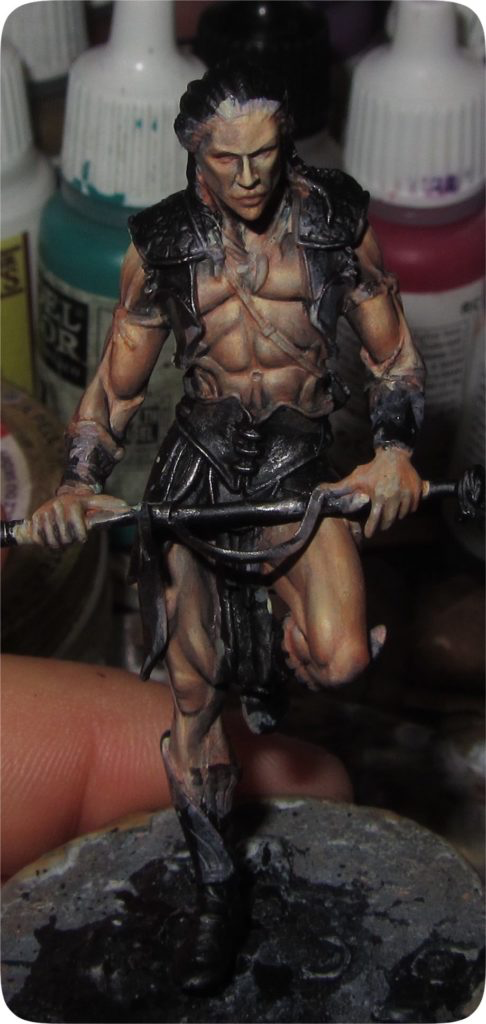 I look at Conan's illustrations and notice that's a lot of green on shadows. With the color Refractar Green very diluted I give glazes to shadow areas like the the hidden leg, muscles, etc.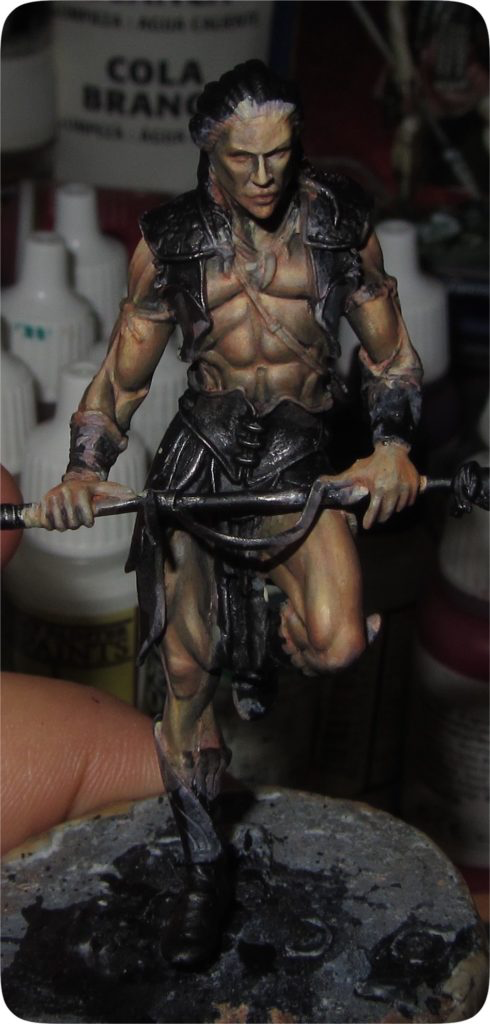 Increasingly it seems more similar to the skin i'm looking for. Still missing final details, the " Max lighting points" in bone. Then I low the intense of the bone with watered Red Leather. Some little cuts of red to get texture. For the face y mark the typical facial features. On a future I'll write a full article of facial features. They deserve a proper text.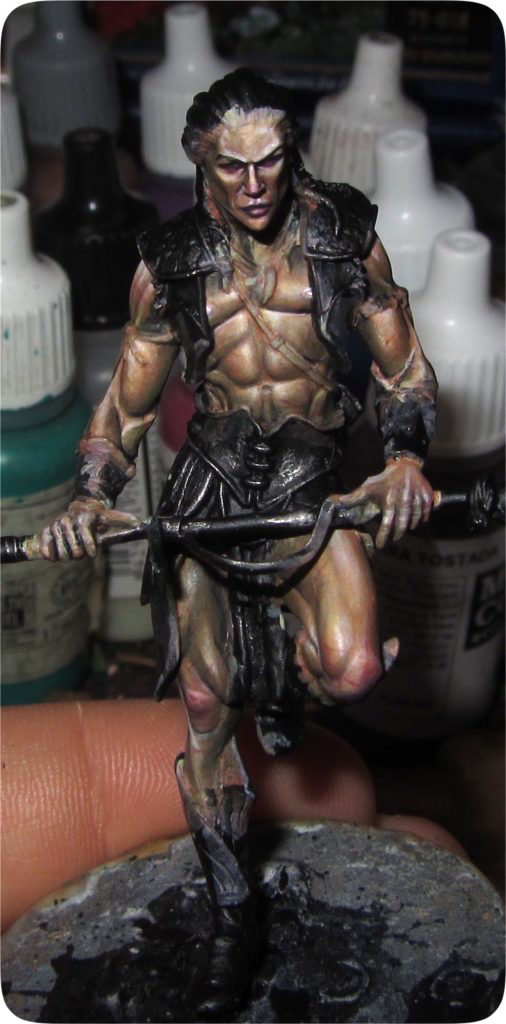 Thats it! Skin done in a few hours. Now the rest. Still missing some interesting details I'll let you know later like the reflecting light of the left leg and the chin.
Cheers,
Aythami Alonso
"Bonus track"
I wanted to share with you this anatomic error. What a piece of shit!