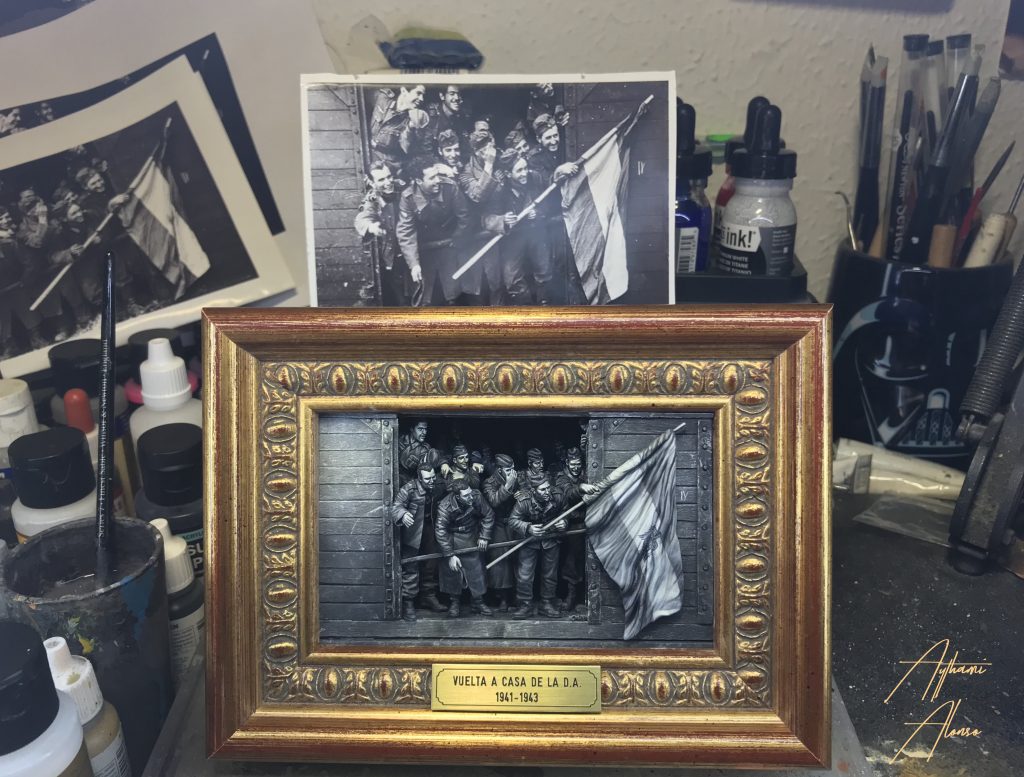 - Winner in the Master Diorama Category of the 2018 Spanish Army Awards -
I wanted to share with you the adventure of preparing a contest conscientiously, with all the problems and joys, so you can see the ins and outs behind it and encourage you to do it.
There is no greater satisfaction than seeing your idea translated into reality.
This is the story of the creation and the black and white painted diorama of the Blue Division.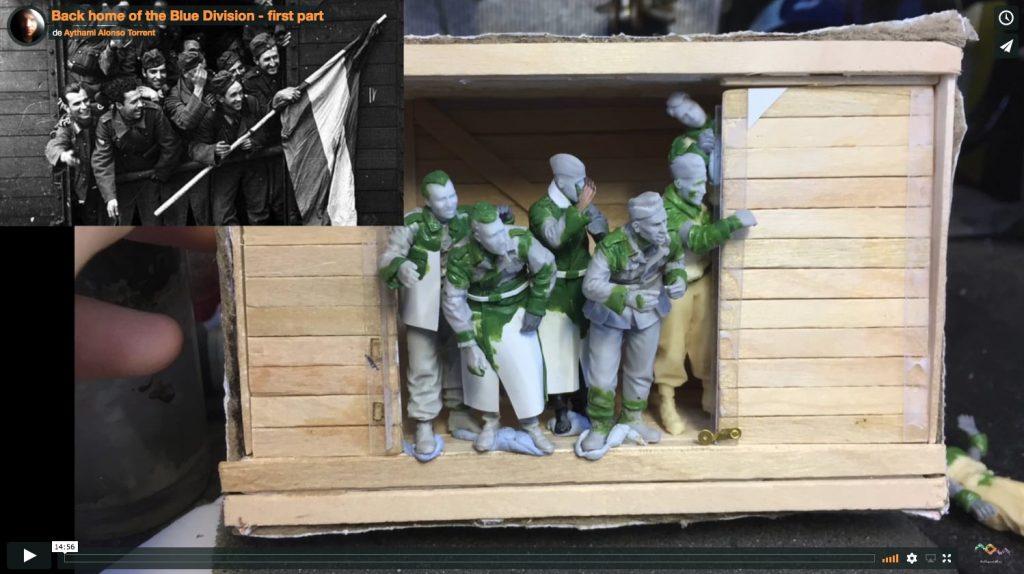 To view the video, login or subscribe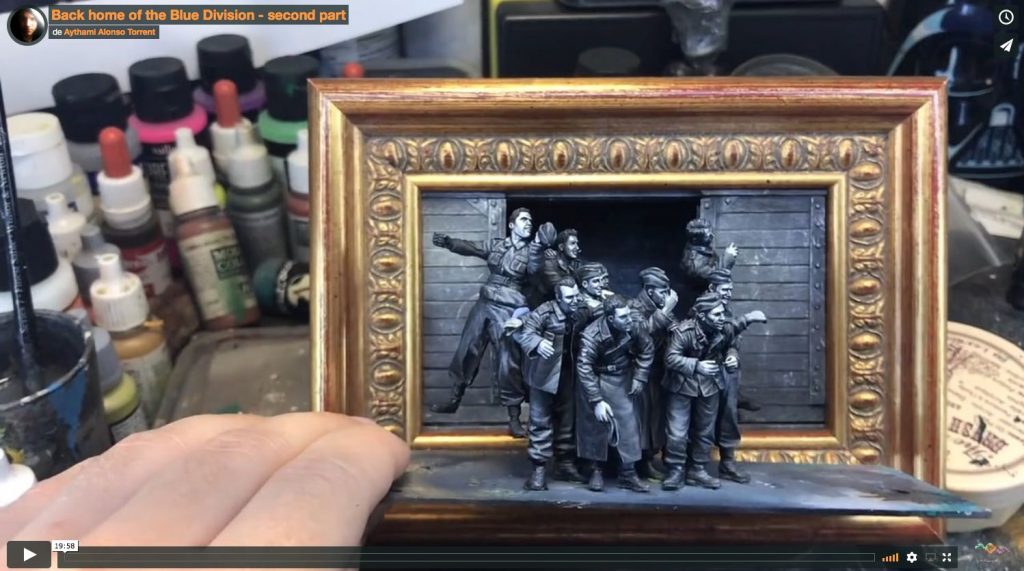 To view the video, login or subscribe
Disponible Video-Tutorials