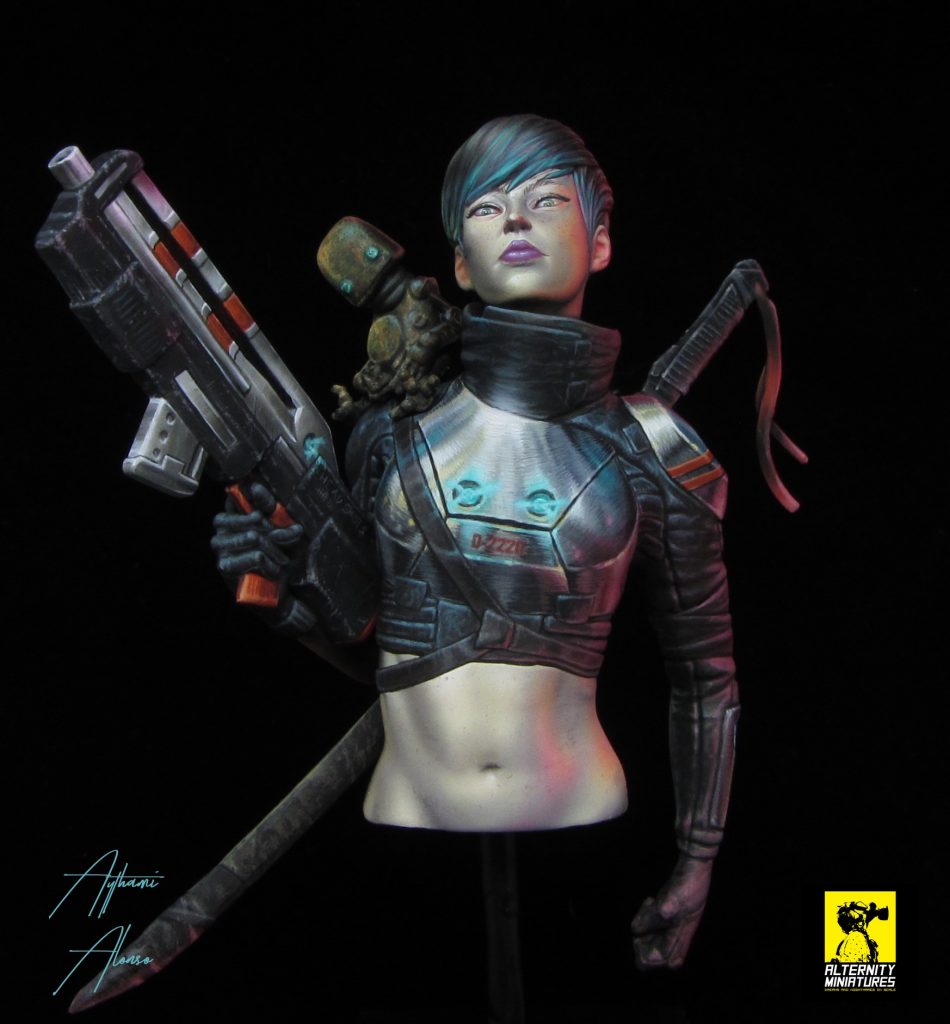 Scultpor: João Paulo Ferreira
Painter: Aythami Alonso
Concept: Marco Riolo
https://www.alternityminiatures.com
Buy the bust with a 20% discount by writing to info@alternityminiatures and showing the code that I sent. If you don't have it ask for it at orders@notoriginalminis.com. Only the first 10 units!!
Before watching the videos here you have a little article. The real gold is in them.
How to paint Dafne's skin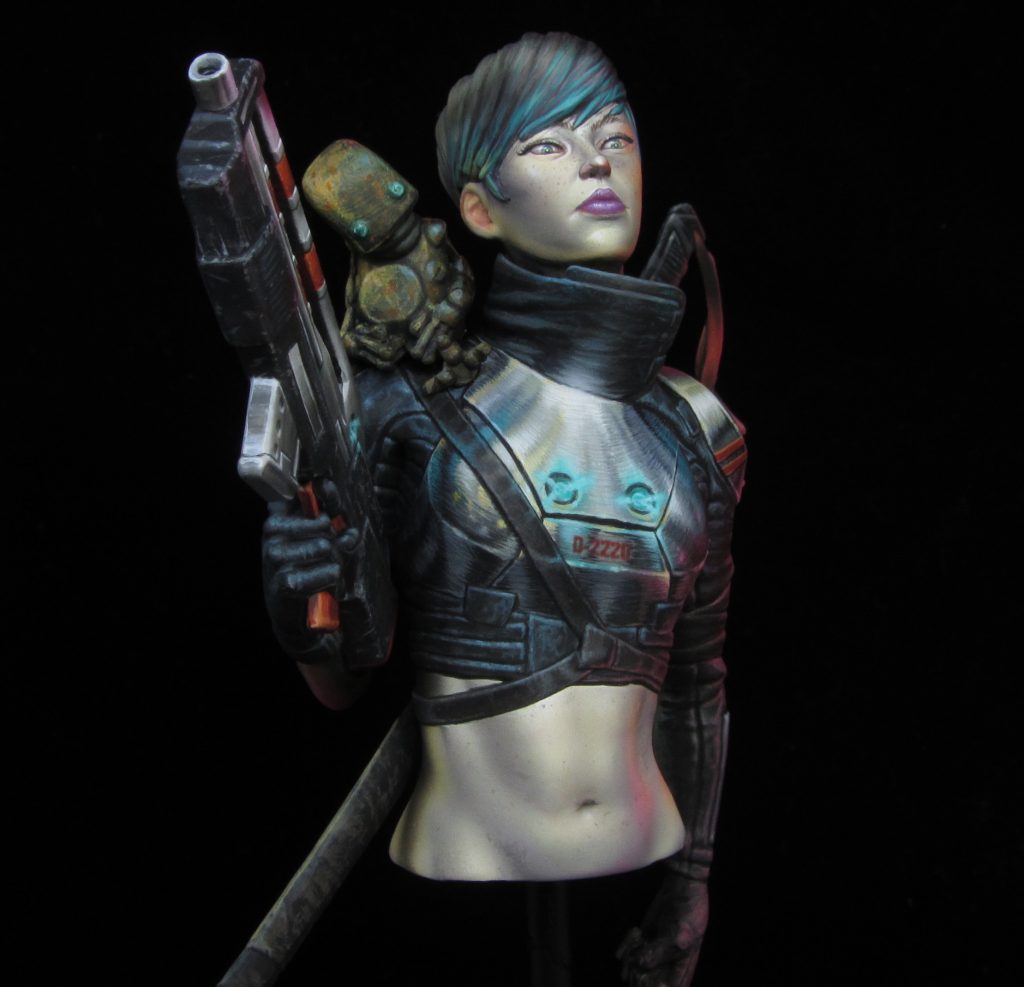 I always start looking for inspiration but this time I wanted to ask something more to myself and let my imagination to lead, so I did not look for anything at the beginning that influenced me.
I wanted the decision-making process to be even more alive if possible, doing what the figure asked me at every moment.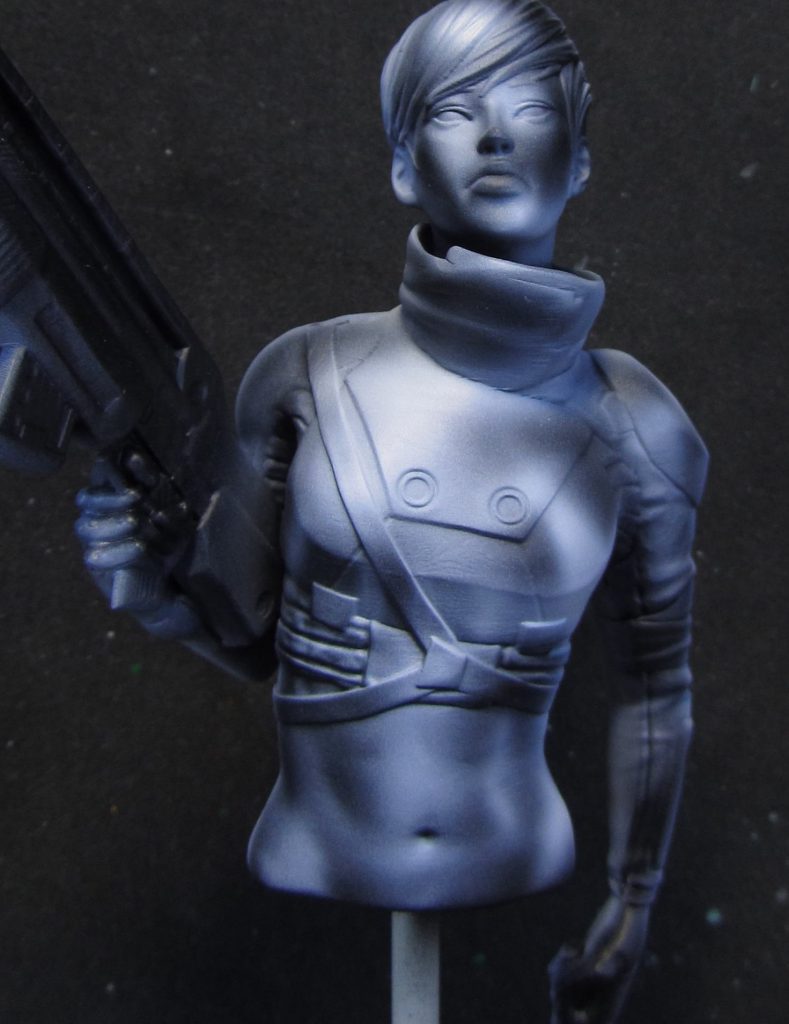 Over a layer of black prime I started playing with two light sources using the excellent White from liquitex. For me. The best white there is for airbrush, barely splits dots.
This process is very important for the final result. We are creating a base and volumetry that, without being immovable, will give us a very approximate image, in black and white, of what we will have at the end.
Imagine that you have 2 seconds to see your finished work. What general feeling provokes you? Can you appreciate an attractive silhouette? With this step we succeed in answering these questions. The "soul" of the bust is established.
I wanted to continue working with the 2D illustration style that is based on the great illustrators. So with this in mind I play with the airbrush as I was the light. I move the figure to reach the areas that I want. I put two lights:
One from behind penetrating the right side of the face and belly.
Another central one throwing it a little to the left (Whenever you put a cenital light, throw it to one of the sides)
To make this "illustration" effect it is important to take into account several factors:
Choose a main angle where the figure will be 100% appreciated to work with the silhouette of the elements (arms, face, weapon, hair)
With that angle, start working a volumetry for each silhouette and rebounds of light. Taking into account the angles that we create with the Aero and making a kind of "Aura" around.
Once the silhouettes are delimited, we close one eye and observe. If we see that some light does not fit with that "Aura" it is necessary to rectify it. Why? When closing an eye we are imitating the effect of a photo. When we take a photo (a single lens) the objects are enlarged and consequently what you thought you were painting and silhouetting, is lost.
The problem is that by using this illustration effect we give prominence to that angle of vision and not to others.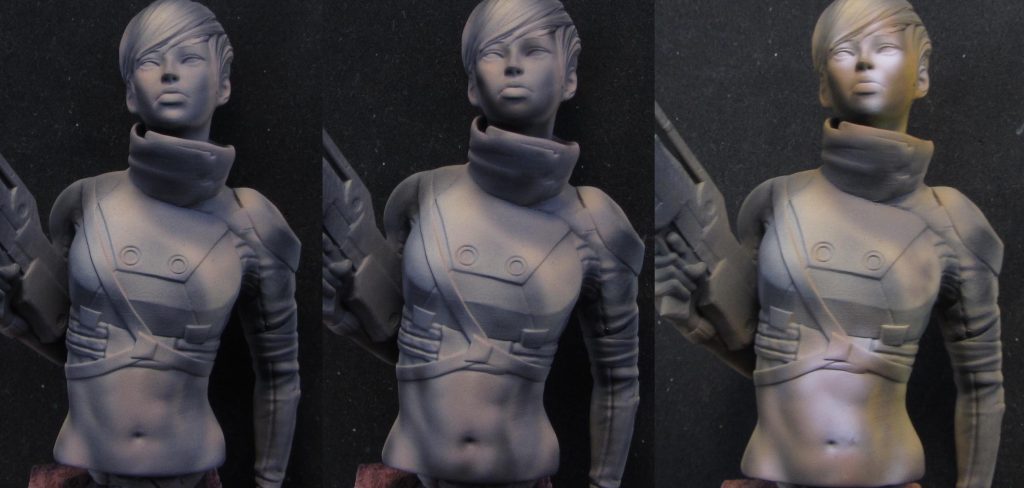 With the lights more or less placed we started to put color.
From here to a few steps forward is pure airbrush testing. Trial and error. I test with oranges, red leather, pinks (1st picture) and started to throw them very diluted in a mixture with Glaze Medium and AK Ultramatt Varnish. Why? The medium is like a transparent color itself, it adds viscosity to the color and removes a lot the splitting dots of the normal colors for the aero. The matt varnish is because it shines a lot when it dries.
The good thing about this transparent mix is ​​that it allows you to see the work below.
Between the color process we put lights and shadows (2nd and 3rd photo). Shadows with black Liquitex and lights with white and brown pink Vallejo. I still did not have clear ideas. But that's fine, because I was wrong 3 or 4 times learning what did not work. All this is in the video so can avoid my mistakes.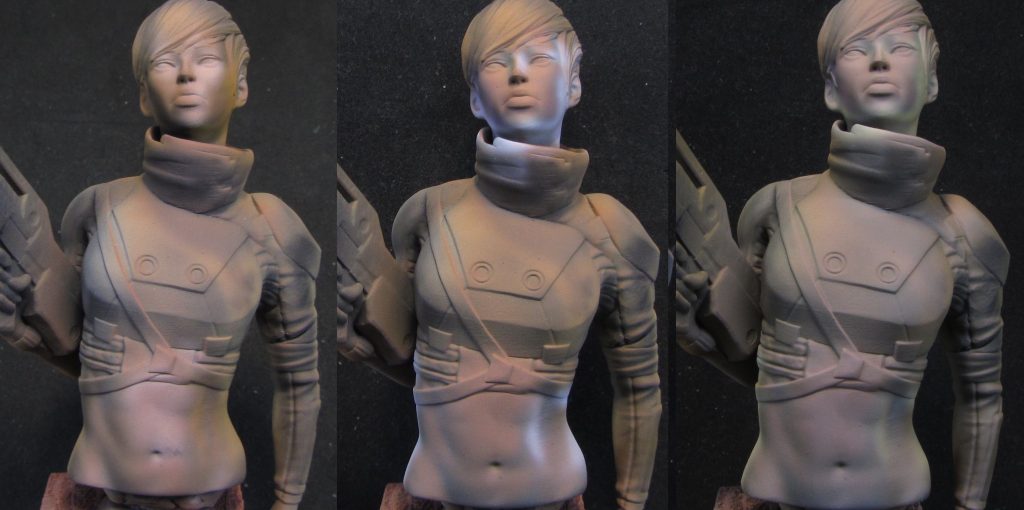 And meanwhile you have a great time trying things. You are closing the fence of the ideas discarding the bad ones and staying with the good ones until you achieve good results. The process is alive.
I keep trying ideas unifying with Red Leather the previous work (1st picture), working that secondary lights with white Liquitex, remember the rules to paint with a 2D illustration effect (2nd picture) and changing the tone later for a warmer one . Little by little I was getting closer to what I wanted.
Tip: Allowing you to make mistakes gives you more freedom when it comes to achieving what you want in the painting. You experience where you did not had to go and especially you stay calm knowing that your idea did not work (or yes!!)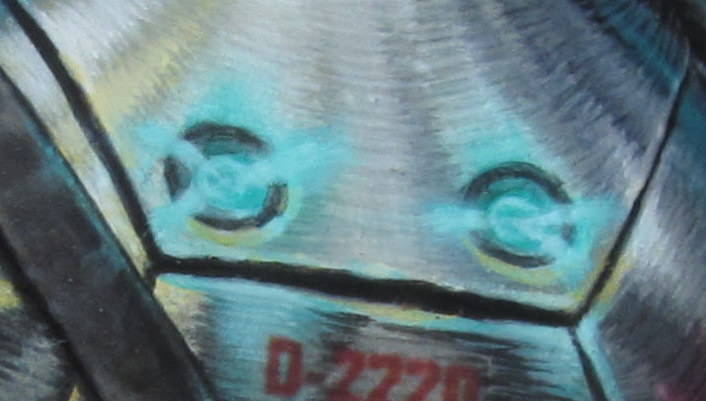 Some ideas like these beams of light end up working.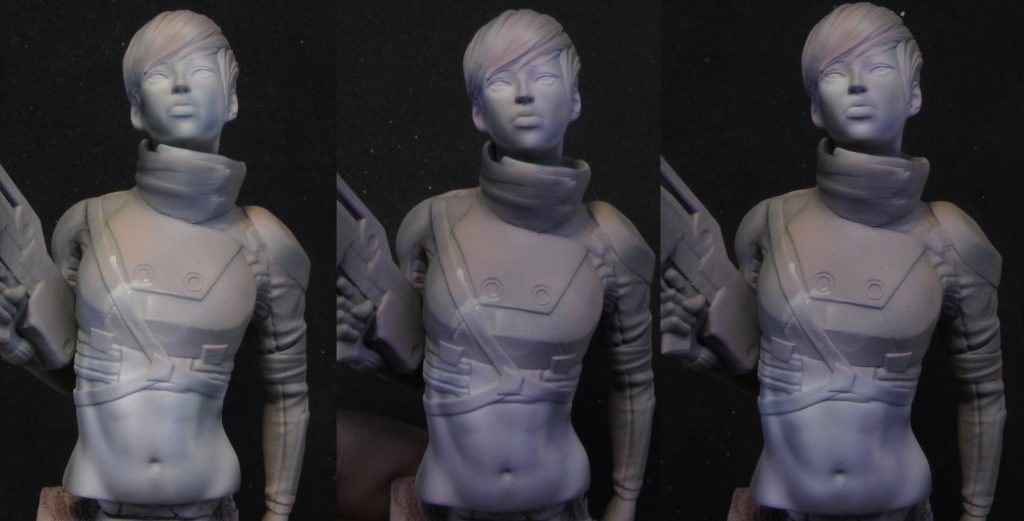 I wanted a pale skin. So I start to throw with the airbrush with very diluted light colors on top of the previous work (1st photo) little by little the tone changes. now is time to watch at reference photos of pale skins of illustrators as good as Ignacio Fernandez Rios I realize that many have a hint of purple in medium tone (2nd picture). And as a complementary color it would be interesting to put in lights a mixture of white and khaki yellow (3rd photo). I explain everything more extensively in the video.
This is interesting because at the beginning of the painting, the exercise was precisely not to copy to train our imagination but to copy, in my personal learning process, it has been and is one of the most important tools to archive strokes, light bounces, previously unrecognizable features, tones , etc.
Together with the technique and the practice they are fed back until you are able to paint without having an example in front, using your imagination and your chaotic memory archive. Transforming all that copies in your own style.
(When I explain how to paint the armor I will tell you the story of how I forgot my own advice, having to repaint the area 4 times, until I put a photo of Kirill in front of me and copy)
But what happens if we just copy? Well, we do not understand the reasons of what happens around us and at the time of transferring it to the figure we are lame. Did you realize that we are affected by the light/color of the ground?
By studying the possible sources of light in our futuristic environment we can imagine that it can be affected by the light of a distant moon of some color, also by the rebound of it on a reddish terrain and this one on the lower parts of the elements, brightly colored fluorescent sources of lights, etc.
We have to demand more of ourselves and play with light. Enter pintarest and look at the illustrations. How many illustrations with only one light source do you see? I do not say that painting with a single light is wrong, moreover, it brings a certain drama depending of the approaches and a naturalness that is sometimes necessary. But by adding more than one we play with the volumes and the environment, and in my case, I demand more from myself.

Here we get into detail with the facial features. Although I try to be smooth at the beginning (1st photo) I can not stop being me. At this point there is a lot of anatomy study that we will see in the video. Then I unify with airbrush (2nd photo) to end up taking the brush again giving the last touches in white (3rd photo)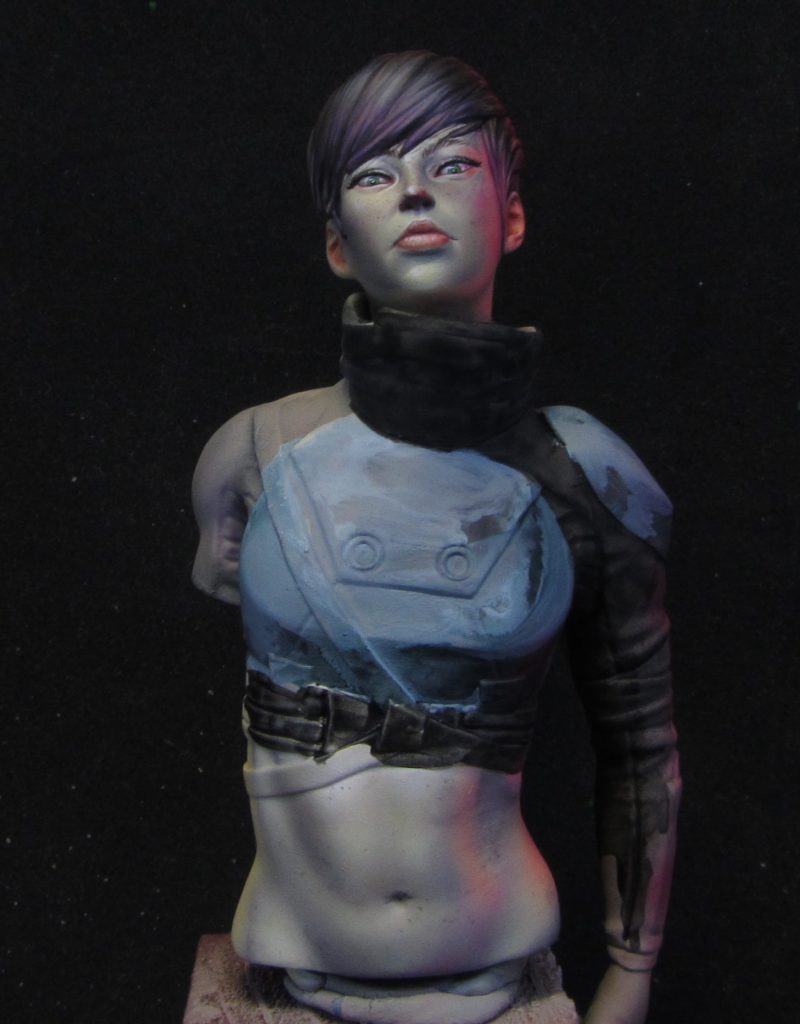 Finally I put a powerful secondary light with Magenta and red, dividing the back light source in two, and turning my initial idea into something better. All after squeezing my brain trying to create a science fiction environment.
In the whole process I have skipped many explanations that are recorded: freckles, spots, hair, motivational chatter, etc. This article is a summary that I hope will encourage you to see it because there is a lot of interesting things to talk about.
Now yes, let's go for the good.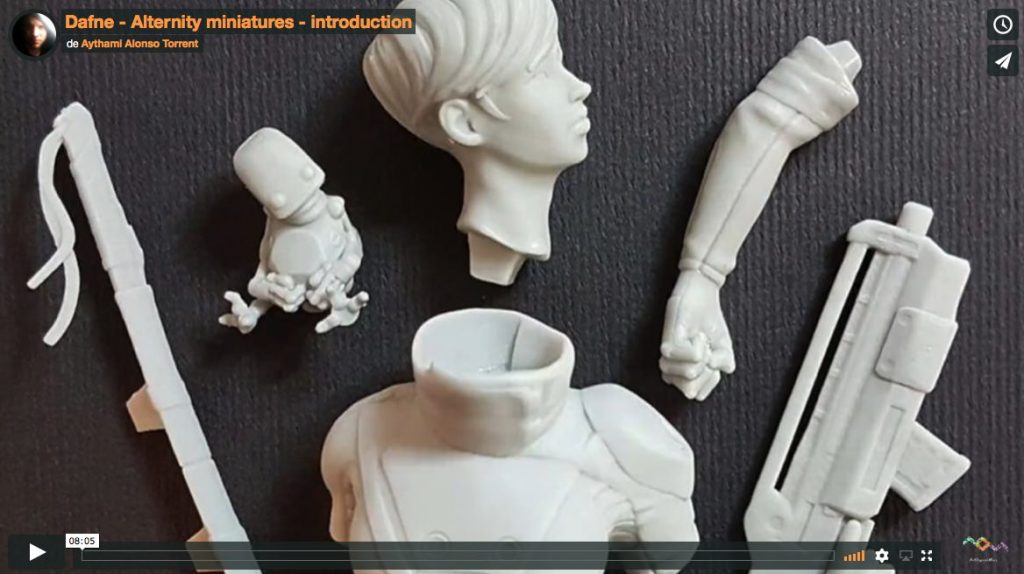 To view the video, login or subscribe
Skin: One hour video full of anatomy study, Experimenting without fears, looking at art with new eyes, achieving a pale skin tone with trial and error, playing with three sources of light with a 2D illustration style effect.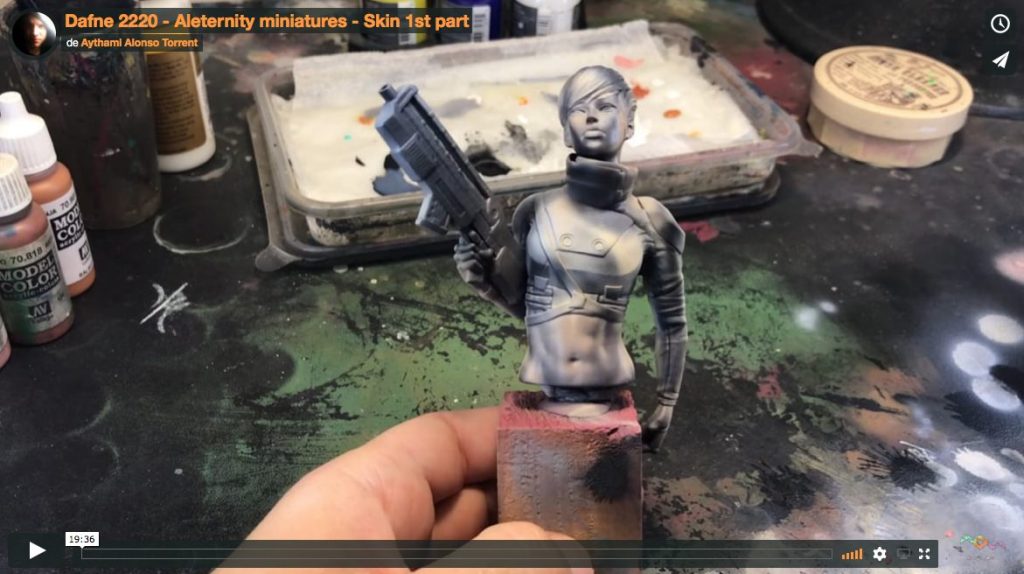 To view the video, login or subscribe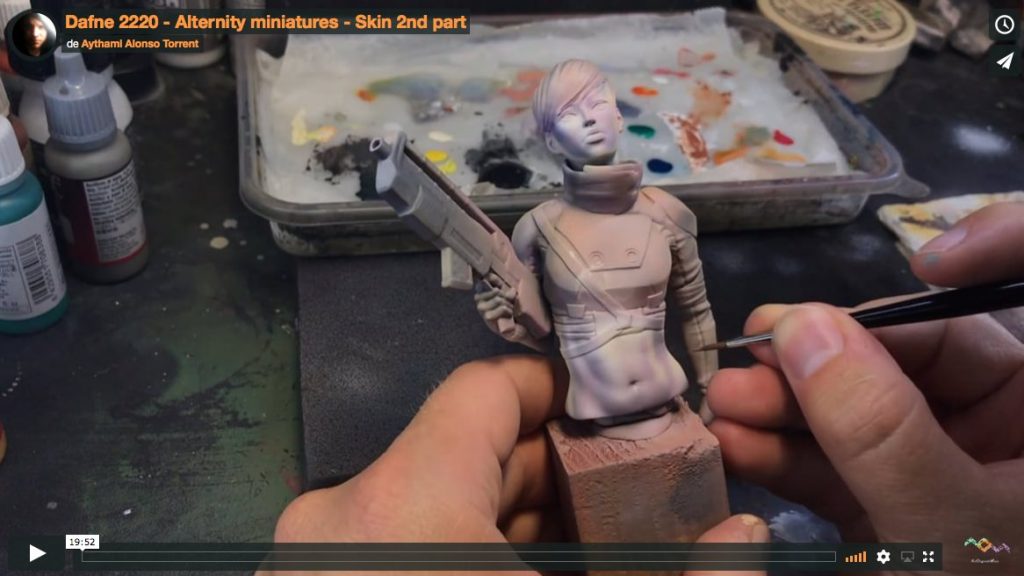 To view the video, login or subscribe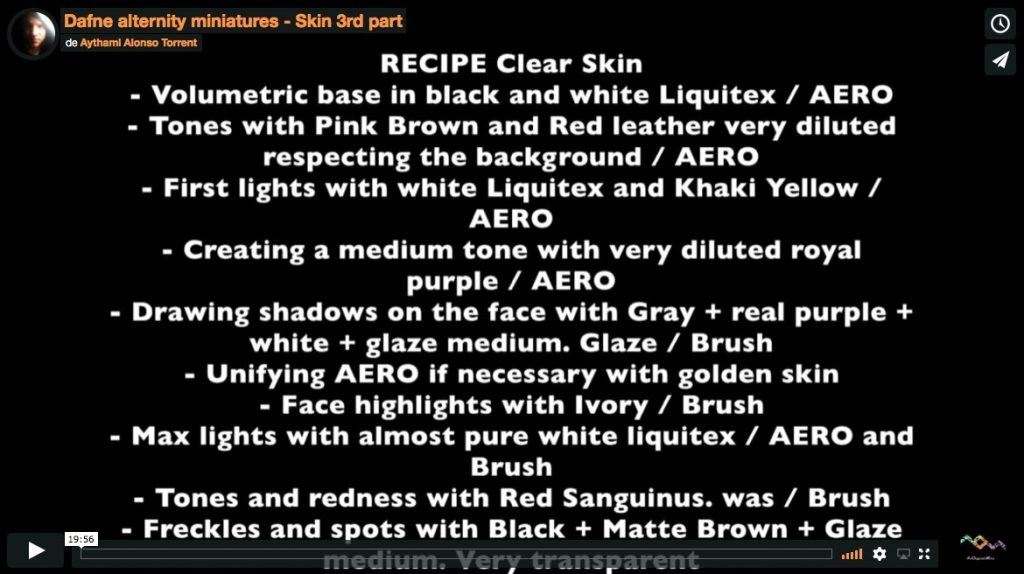 To view the video, login or subscribe
Non Metallic Metal: 1:30 hours were I explain how to observe, translate, correct, experiment, texturize, add tones, just by the hand of the greats works of Kirill Kanaev and Lan Studio. We will know how to paint metal the hard and fun way, not jumping any step. Also I will explain you how to paint light beams, protected shadows and a color map to guide our eyes.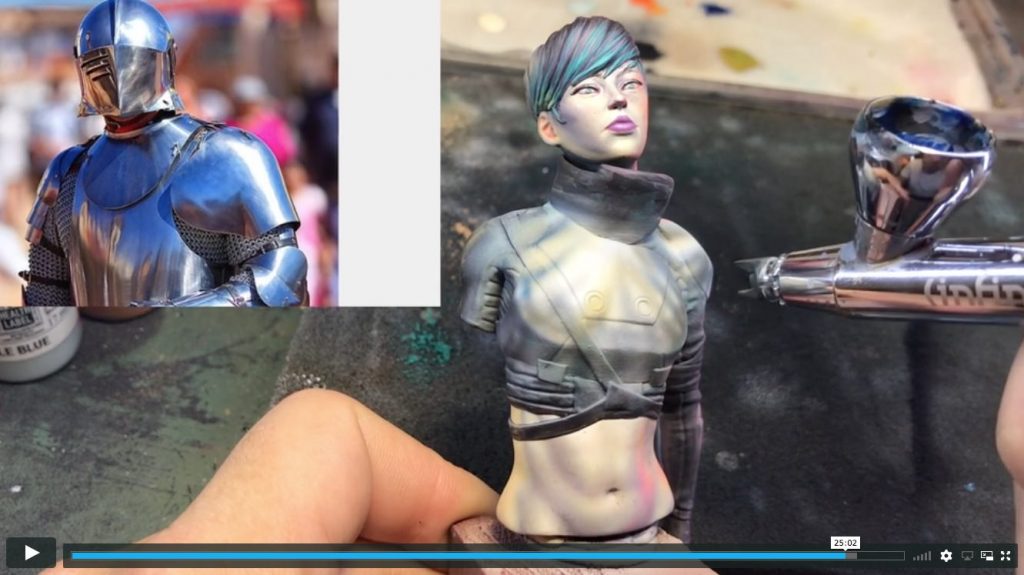 To view the video, login or subscribe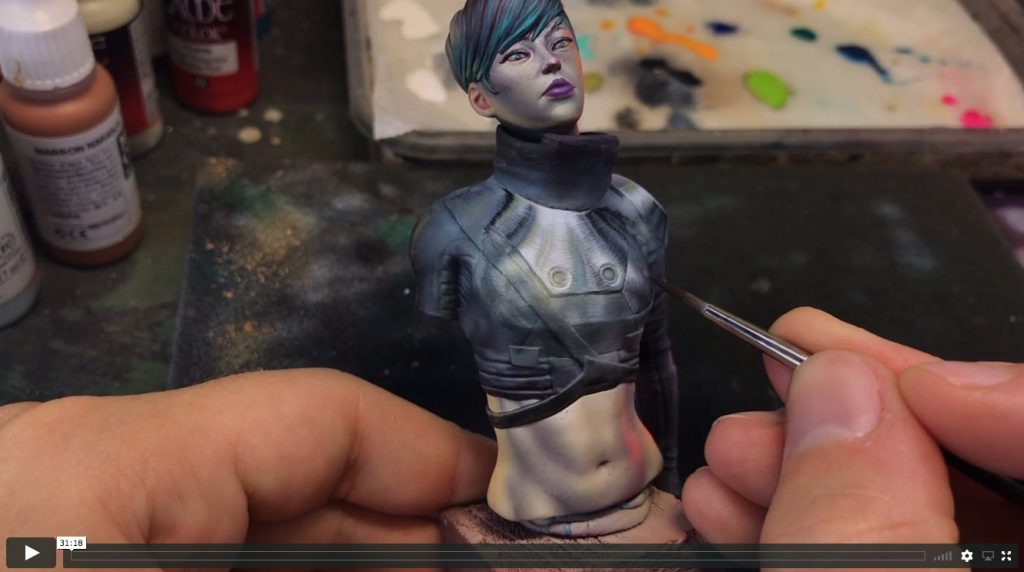 To view the video, login or subscribe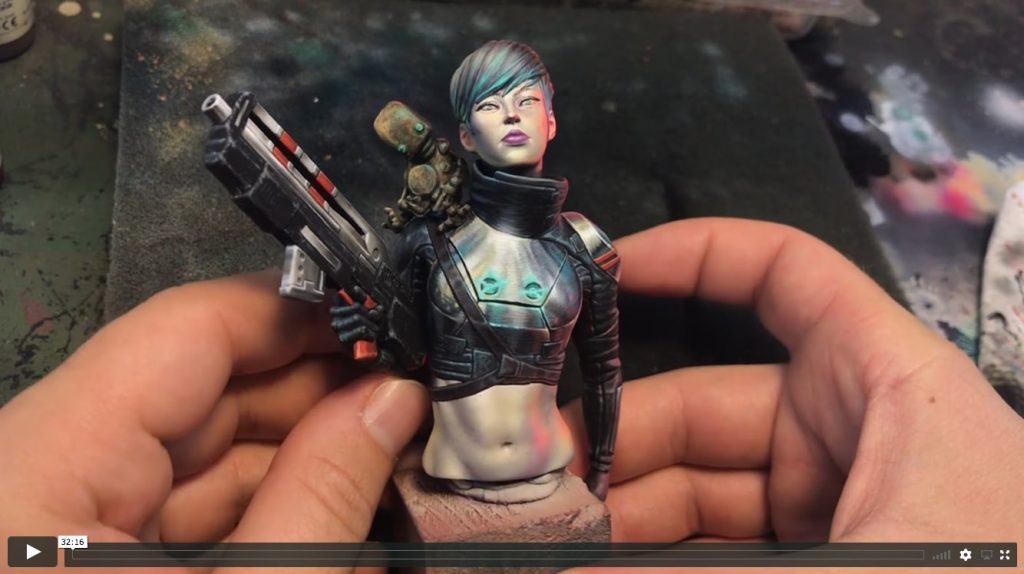 To view the video, login or subscribe
Disponible Video-tutorials